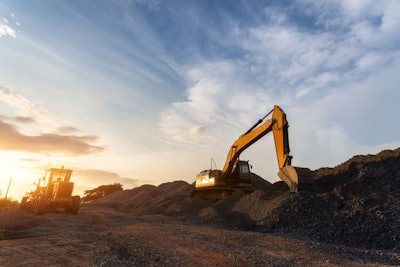 After years of planning and fundraising, the University of Illinois is set to begin construction this week on a new Feed Technology Center, which will serve as a laboratory for animal nutrition.
According to the Champaign News-Gazette, construction on the $20 million facility will be complete in 2020.
A year ago, the university said it would break ground in September 2018 and complete the project in June 2019, but work was delayed due to fundraising difficulties. A novel public-private partnership, similar to a lease-to-own arrangement, will pay for the project, and private donations have been made by Alltech, the Illinois Farm Bureau, Archer Daniels Midland and others.
Kim Kidwell, dean of the university's College of Agricultural, Consumer and Environmental Sciences, said in the News-Gazette report that the college "is still in a fundraising mode" in an effort to pay off the project as soon as possible.
Opportunity for hands-on experience
The new facility will increase production capacity from the existing 90-year-old feed mill by 2,000 tons per year to 8,000. It will have numerous interdependent capabilities integrated to provide full system services, including production and storage of grain and forages; storage of specialized diet ingredients; precise diet formulations; milling; ingredient processing; and pre-mixing, mixing, pelleting, extruding, crumbling, bagging and delivery of animal diets for research.
In addition to serving as the site of faculty research, the Feed Technology Center will offer opportunities for students to safely gain hands-on experience with the latest feed technologies, positioning them as strong contenders for leadership positions within the industry. New undergraduate and graduate courses are being created to expand the curriculum in animal nutrition, including a new undergraduate concentration in feed processing technology.
"We want to be pre-eminent in feed technology and feed science, and this is a huge step toward getting us there," Kidwell said.