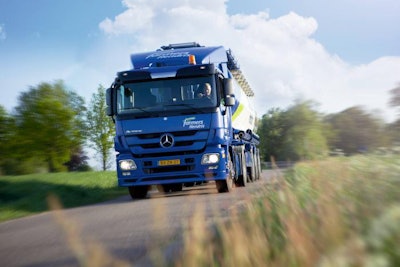 Cooperative says it accelerated implementation of efficiency plans
ForFarmers Group's total feed volume for the first half of 2020 was down, but its gross profit was up, the cooperative reported on August 13.
Total feed volume was down 5.6% to 4.8 million metric tons and compound feed was down 4.9% to 3.4 million metric tons.
ForFarmers' gross profit was up 2.5% to EUR219.5 million (US$254.9 million). Underlying EBITDA was up 34.6% to EUR48.2 million and underlying profit was up 80.7% to EUR 21.5 million. This rise was due to efficiency measures.
"The COVID situation has forced us to accelerate the implementation of our efficiency plans, meaning that our target of EUR10 million in cost savings has almost been reached already," said ForFarmers CEO Yoram Knoop. "Also as a result of this, we achieved a strong increase in underlying EBITDA despite the difficult market conditions, albeit in comparison to a weaker first half in 2019. This gives us confidence for the future. In addition, we are working on next steps to make the organization more efficient. We will announce the relating plans later this year."
ForFarmers announced efficiency plans in 2019 aimed at decreasing the group's operating costs by EUR10 million in 2021 versus 2018. Those plans include the closure of several feed mills.
Knoop said the cooperative's feed production and transport in the first half of 2020 were not affected by the novel coronavirus (COVID-19) pandemic.
"Both for many of our customers and for us, the first half of 2020 was dominated by the global outbreak of the coronavirus and the nitrogen debate in the Netherlands," he said. "We are proud that our employees have managed to continue producing and transporting feed without any complications for our customers, despite the COVID-19 measures imposed. The closure of the out-of-home sector impacted on our customers' sales, in particular in the second quarter. This was reflected in our volume development, especially in the United Kingdom and Poland."