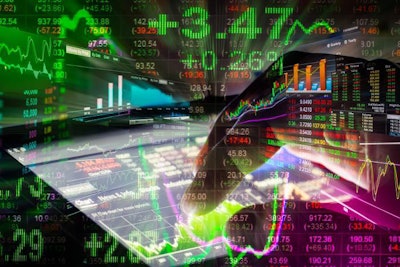 Company's feed segment saw its best quarterly results in 3 years
Darling Ingredients Inc. reported net income of US$65.4 million and net sales of US$848.7 million for the second quarter of 2020.
Net income for the quarter was up 148.7% from US$26.3 million for the same period a year ago. Net sales were up 2.6% from US$827.3 million a year ago.
Randall C. Stuewe, chairman and CEO of Darling Ingredients, said the company's feed segment saw its best quarterly results in three years.
"We had another solid quarter of execution from our employees worldwide who delivered a strong second quarter financial performance, generating US$195 million of combined adjusted EBITDA," Stuewe said. "Our core business navigated through a turbulent second quarter with our feed segment posting its best quarterly EBITDA of US$85.2 million in over the last three years. We did benefit from over 40 million pounds of depopulated hog volumes through our processing locations during the quarter."
Darling's net income for the first six months of 2020 was US$150.9 million, compared with a net income of US$44.3 million for the first six months of 2019. For the six months of 2020, Darling reported net sales of US$1.7 billion, as compared with net sales of US$1.7 billion for the same period of 2019.
As of June 27, 2020, Darling had US$76.2 million in cash and cash equivalents, and US$939.7 million available under committed revolving credit agreements. Total debt outstanding at the end of the second quarter of 2020 was US$1.6 billion.
In January, Darling Ingredients acquired the 50% joint venture interest of EnviroFlight LLC owned by Intrexon Corp., thereby increasing its ownership interest in EnviroFlight to 100%.
EnviroFlight produces black soldier fly (BSF) larvae using proprietary technology. The company aims to significantly expand production of advanced ingredients for sustainable feed and nutrition derived from BSF larvae through the largest commercial-scale BSF larvae production facility in the United States, which opened in December 2018 in Maysville, Kentucky.