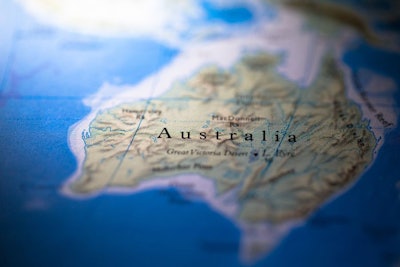 Production from 2 older mills will move to new facility
Ridley Corp. Ltd. has officially opened its new AUD47 million feed mill in Wellsford, Victoria, Australia.
The feed mill, which has an annual production capacity of 350,000 tons, will supply feed to poultry and pig producers in Central and Northern Victoria.
The new mill is part of the reorganization and restructuring of the company that started last year. Production from two older plants – in Bendigo and Mooroopna – that have now been closed will transfer to the new feed mill.
Construction of the facility began in April 2019 after the existing facility in Bendigo has reached capacity and could not support future growth of the animal protein industry in the region. The older mill is being prepared for divestment. Production from the Mooroopna facility will be transitioned to the new one in the next six to nine months.
"We look forward to leveraging the technology that this facility offers, together with Ridley's nutritional and raw material procurement expertise, to support the growth of the livestock enterprises in this region," said Quinton Hildebrand, Ridley's managing director and CEO.
The Wellsford feed mill investment completes Ridley's asset renewal program, after construction of new facilities in Westbury, Tasmania, and the Lara and Pakenham facilities in Victoria, the company said. Ridley has invested AUD150 million into the four new facilities over the past 8 years.
In 2018, Ridley produced 2.05 million metric tons of feed from its 22 mills, according to the Feed Strategy World's Leading Feed Producers database.
As well as for poultry and pig feeds, the firm produces feed for dairy and beef cattle, sheep, horses, lab animals and dogs. In 2016, Ridley acquired a minority share of a joint venture interest in Pen Ngern Feedmill Co. (PNFM). Domiciled in Thailand, PNFM owns and operates a dedicated aquafeed manufacturing facility.
Last year, the company announced its internal restructuring plan. Involving a significant reduction in staffing levels throughout the organization, the plan was to be implemented in November 2019.