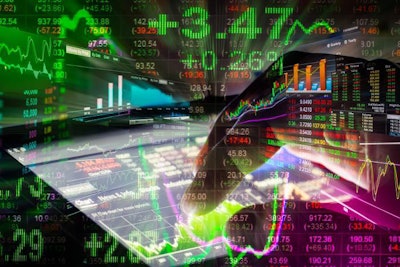 Animal nutrition, ag services segments saw improved results
Archer Daniels Midland Co. (ADM) reported net earnings of US$469 million for the second quarter, and a "strong first half."
"This was another strong quarter for ADM. I am proud of our team's excellent work, as their execution of our strategy continued to deliver results," said Chairman and CEO Juan Luciano. "Through good and challenging times alike, we have kept a strong and steady focus on transforming and improving our company. Thanks to that work, and thanks to the ADM colleagues who have gone above and beyond to support our customers and the global food supply chain, we are delivering on our purpose by providing high quality nutrition around the world."
ADM's Animal Nutrition segment saw higher results year over year. Despite impacts from the novel coronavirus (COVID-19) on demand in some regions, continued execution on Neovia synergies, robust demand for pet food and treats, and improvement in amino acids drove better results.
The Ag Services & Oilseeds segment delivered higher results versus the second quarter of 2019.
Ag Services results were substantially better year over year. Strong execution in South America helped deliver record quarterly origination and export volumes in a significantly improved margin environment, driven by a weaker Brazilian real and strong farmer selling. Global trade delivered another strong quarter, as countries looked to secure stable supplies of food amid the pandemic. Lower interior grain margins affected results in North America
Crushing was lower versus the prior-year period. South America delivered significantly higher year-over-year results in an environment of solid domestic meal demand and the weaker Brazilian real. In Europe, Middle East, Africa and India, crush volumes and margins remained solid. In North America, margins were impacted by COVID-19 effects on customers.
Refined Products and Other was higher year over year, driven by improved biodiesel volumes and margins in North and South America as well as strong volumes and margins in refined and packaged oils in South America. Demand was lower for biodiesel in Europe, Middle East, Africa and India, and edible oils in Europe, Middle East, Africa and India, as well as North America.
Wilmar results were lower year over year.