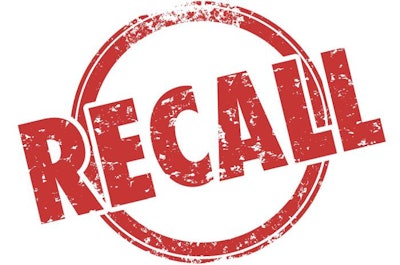 One batch of Ultralyx 12% Protein Sheep contains elevated levels of copper and should not be fed
Ridley Block Operations has voluntarily recalled a sheep feed that contains elevated levels of copper.
Ultralyx 12% Protein Sheep with batch number HB01679401 is the only batch affected, according to the U.S. Food and Drug Administration (FDA). No other batch number or other Ridley Block Operations products are involved in this voluntary recall.
With prolonged consumption, the affected product could potentially have adverse health effects on sheep, including reductions in daily gains, icterus, partially cirrhotic livers and hemoglobin-stained kidneys. Occasionally, death occurs in copper-toxic sheep.
Customers are asked to remove all product matching this batch number from distribution and inventory and discontinue feeding it immediately.
Ridley Block Operations said it would continue to work closely with the FDA throughout the recall process. It said its representatives are in direct communication with customers to ensure the proper identification and removal of the affected products.
For guidance on affected product inventory or any other questions, customers may contact Ridley Block Operations Customer Service at +1.606.849.2170 Monday through Friday from 8 a.m. to 4:30 p.m. ET.