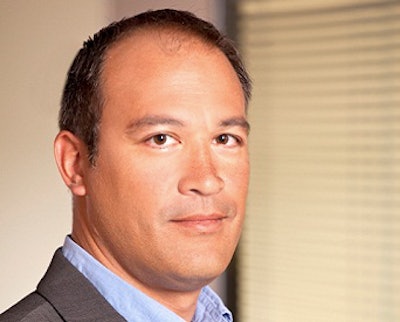 Anpario, an international producer of natural feed additives for animal health, hygiene and nutrition, has announced increased profits and earnings per share for the year ended December 19, 2012.
Total underlying profits before tax and exceptional items increased by 39 percent to £3.1 million on sales up 23 percent at £23.5 million. Underlying earnings per share increased by 49 percent to 13.32 pence per share, according to the company. There was also advance in gross profit, which was ahead by 33 percent to £7.7 million, reflecting the contribution from Meriden's portfolio, production efficiencies and a richer product mix in the UK.
"The group's performance has been excellent and shows that the investments made to our production plant and our focus on value-added feed additives is delivering the expected benefits," said Anpario chief executive David Bullen. "The acquisition of Meriden has enhanced our product range and global market share. The group has made a strong start to the current year and is very well positioned to capitalize on the opportunities in all its markets. The balance sheet remains strong with no debt and the cash generative nature of the business allows us to make those selective investments and earnings enhancing acquisitions which will drive progress and continue to enhance shareholder value."
Operations – International Agriculture
Significant growth was achieved during the year by operations in the key markets of Latin America, Asia Pacific and the Middle East, according to Anpario. These territories, including China, will continue to be regions of priority as the combination of their size, population growth, increasing economic affluence and demand for meat protein offer great potential for the company's agricultural sector.
China is the group's number one priority country, where poultry production is greater than Europe's output and pig production is double that of Europe. Anpario's subsidiary in China delivered sales growth of 122 percent, compared with the level of the previous year. In 2013, the business will continue to concentrate on increasing market penetration, as well as selective expansion into other provinces.
The Optivite brand will be introduced to China in order to target a different market segment using a separate distribution channel.
The Middle East remains an important market and the company is heartened by a number of sound performances in that region which have been achieved despite the political uncertainty in some countries. European markets continue to be challenging as economic growth remains generally low with little early prospect of improvement.
The group also has an additional presence in China through Meriden's distributor based in Guangzhou. Meriden China has strong representation with the top twenty feed mills and has continued to grow its business. Anpario's central technical team has been working with Meriden to develop some new products to help broaden its range. The initial testing ground has been with the Meriden Australia joint venture, where some new products have recently been launched. Meriden is performing well and has opened up new markets on the African continent.
Operations – UK Agriculture
This division has made excellent progress throughout the year with growth in sales reflecting the re-positioning of the business to focus on value-added products, said the company. Towards the end of the year, the division took steps to target the home-mix market more aggressively by recruiting specific resource to provide a focused service and support for home-mix customers.
Economic pressures within the UK organic animal feed market have persisted. However, Vitrition, Anpario's organic division, has defied the trend and through strong control of its cost base has capitalized on operational improvements and specific targeting to successfully broaden and diversify its customer base. The division delivered solid results and is committed to supplying the organic meat production industry and consolidating its market share.
Outlook
The group has a made a strong start to the current year with sales growth across all divisions. Anpario's focus continues to drive organic growth by pursuing market share in key target regions and capitalizing on the operational gearing that Anpario's scalable production plants offer, said the company. While geopolitical and financial concerns remain, the resilience of the business, with its geographic spread, is expected to help to offset these regional factors. The group is very well positioned to capitalize on the opportunities in all its markets.