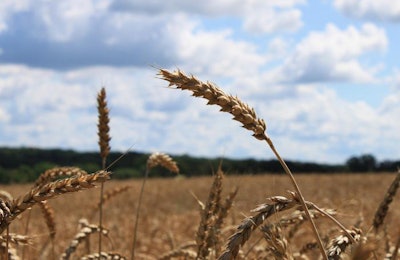 The proliferation of new feed additives billing themselves as alternatives to antibiotic growth promoters may be among the most pressing challenges in the animal feed industry today, industry leaders say.
"There are so many on the market, and there are so many different claims, that this can bring some difficulty to the industry," Plinio Barbarino, head of global product management at BIOMIN, told attendees of VIV Asia in March. "Sometimes we are selecting the wrong products, and if we don't understand why we are using the products, we increase this risk."
Is it best to go with a trace mineral or an essential oil? Which one? And the presence of ineffective products on the market can make selecting feed additives particularly difficult.
In the absence of more thorough testing, producers must rely on their own experience, as well as good old common sense, according to Alex Ramirez, an associate professor of production animal medicine at Iowa State University.
"The challenge becomes, how do you know which products work, and which products don't — which are what some people call 'fu-fu dust,'" he said.
Because the scientific literature is lacking, Ramirez said, the only way to truly determine whether a product works is to test it yourself — which can be difficult. Ideally, a new additive would be tested on a select portion of a herd, while protocol among the rest of the herd would remain unchanged, to eliminate the potential for coincidence. But conditions can vary so widely from one barn to the next that it's difficult for producers to get an effective comparison.
"The only ones who can gather enough data are really large companies," Ramirez said.
But in many cases, Ramirez said, it can be worth giving a new feed additive a trial, even within smaller operations, as long as producers keep their expectations in check.
"I think most of these products will be beneficial," he said. "Your return might not be 10 times your investment, but … look at cost and potential benefit."
When considering additives for his own uses, Ramirez said, he mostly considers whether a product is affordable, and if it's likely to cause negative side effects. "With things that are pretty cheap," he said, "there's probably not a lot of damage in trying them if they're natural."
It is also helpful to give personal trials adequate time to determine results — some additives become more effective over time, Barbarino said. Others only work in specific circumstances, and circumstance can change. He also suggested buyers look for products that are transparent about the source and consistency of their products, because standardization remains a problem among feed additives.
If a feed additive makes health claims, those claims should be clear and specific, so buyers can select products most likely to line up with their goals, Barbarino said. Producers should be wary of products that make vague or expansive promises about increased growth, health or productivity.
"If someone shows me a product and it sounds too good to be true, it probably is," Ramirez said.