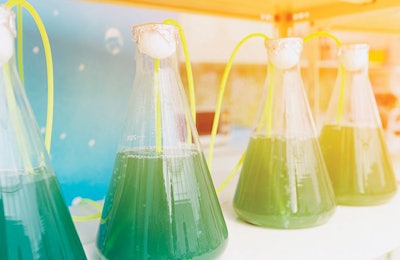 U.K. grocery retailer Tesco is encouraging the aquaculture industry to use more sustainable alternatives to fish oil, such as algal oil, in aquafeeds.
The company said it is working to reduce the amount of wild-caught fish that is fed to the salmon it sources for its stores as part of its sustainability program.
"As part of our Little Helps Plan commitment to 'lead the industry in addressing the key sustainability challenges in our supply chain,' we have been exploring how more algal oil can be incorporated into the diet of fish that we sell, starting with salmon, our most popular species of farmed fish," Tesco said in a statement.
It said algal oil is key to addressing sustainability concerns.
"The salmon industry has grown rapidly over the last 30 years, with huge steps forward in feed efficiency and farming technology," said Nigel Edwards, corporate social responsibility director at Seachill, one of Tesco's fish suppliers, in the statement. "But to grow further, the industry needs novel sustainable sources of omega-3 oils, which are essential to both fish and human health. Algal oils are a natural solution and we are proud to work with the leading innovative salmon farmers and their partner feed producers to encourage investment in them and increase their use."
Collaboration with suppliers
Tesco said it would work with its suppliers to support this mission.
"We have been working collaboratively with our key salmon suppliers to support them scale up the use of more sustainable feed ingredients, such as omega-3 rich algal oil," it said. "Encouragingly, one of our main suppliers in Norway has already started to supply us with some salmon that were partially fed with omega-3 oils from algal oil."
Norwegian algal oil supplier Veramaris said it "strongly applauds" Tesco's move "as it sends out a clear signal that sustainability is not tomorrow's issue, but today's."
"Value chain collaboration and a forward-thinking mindset are key to implementing sustainable breakthrough technologies, such as omega-3 EPA and DHA rich algal oil," said Karim Kurmaly, CEO of Veramaris. "Tesco sets an example as a prime agent of change, helping to provide consumers with healthy and sustainable choices."