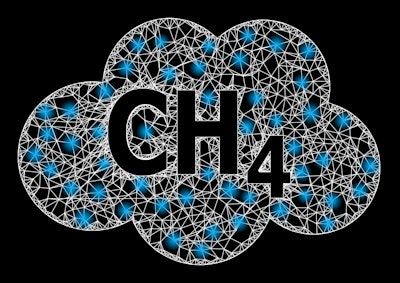 Digital Clipart | BigStock.com
The government of Ireland is supporting new scientific advancements in feed additives to reduce livestock methane ahead of the upcoming "Agriculture and Climate Change – Science into Action" conference on November 15.
The additives were tested in indoor beef systems but have the potential for use in pasture-based systems. The research also demonstrated significant potential for slurry additives to inhibit and reduce emissions from manure storage.
The significant findings come from the project Meth-Abate which is supported by EUR1.25 million (US$1.32 million) of funding from the Department of Agriculture, Food and the Marine and the Department of Agriculture, Environment and Rural Affairs (DAERA) in Northern Ireland. The collaborative research is led by Professor Sinead Waters in Teagasc and Professor Vincent O'Flaherty in University of Galway, with Northern Irish partners Queen's University Belfast and the Agri-Food and Biosciences Institute (AFBI).
The project, which began in 2019, has demonstrated:
A new ruminant feed additive that can reduce methane emissions by 28% in indoor systems in beef cattle. The research is now progressing to further validate this and to investigate the potential for it to be formulated in pellet form or as a bolus for longer-lasting effects to facilitate application in pasture-based production systems.
A 30% reduction of indoor methane emissions in growing beef cattle offered a forage-based diet with the inclusion of the dietary supplementation 3-NOP.
A >80% reduction in greenhouse gas emissions from long-term storage of liquid manures and slurries using a new oxidizing slurry additive. Further research and demonstration trials are ongoing to test its use in Irish systems.
"We know that methane accounts for the majority of Ireland's agricultural greenhouse gases, mainly from livestock but also stored slurries and manures," said Minister for Agriculture, Food and the Marine Charlie McConalogue T.D. "We also know the importance of our ruminant farming sector to the economy and to rural Ireland. Suffice to say this research demonstrating the potential of feed and manure additives to reduce emissions from livestock farming is very welcome.
"Further research, funded by my department, is underway to move this technology from being successful in an indoor system to being successful and utilizable in our world-renowned outdoor pasture-based system. I will continue to support science that brings forward effective solutions for farmers, and our upcoming Agriculture and Climate Change conference will be a valuable opportunity to discuss both the science that is policy and implementation ready but also where emerging science could lead us in the future."