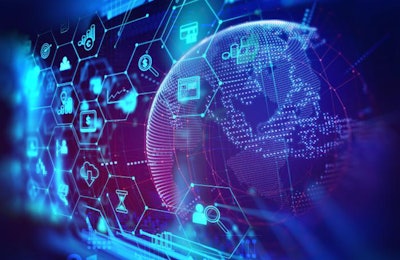 Aidan Connolly shares insight into ways the poultry industry will change in the coming years
Technology has the ability to change the way poultry, egg and feed producers do business over the next few years.
Speaking at the Feed Strategy Conference, hosted by WATT Global Media at the 2020 International Production & Processing Expo in Atlanta on January 29, Aidan Connolly, president of AgriTech Capital and CEO of Cainthus, highlighted eight technologies that will affect these industries.
3D printing
"The most obvious example in 3D printing in the poultry industry today is the ability to print parts for equipment," Connolly said.
This is especially helpful in production areas where parts are difficult to obtain. Instead of waiting for parts to be ordered from afar, those same parts can be printed in real time on-site.
Additionally, 3D printing can be used to minimize production losses and even print meat.
"What's absolutely sure is that we have printers that can print meat," Connolly said.
Robots
"We already see a number of robots arriving into the poultry marketplace," he said. However, most of them are relatively expensive.
Robots can be used to increase production, collect eggs, clean floors, decrease worker injuries and address labor shortages by doing work in processing plants that humans don't want to do.
Drones
While not an option for chickens, because the machines tend to scare the birds, they can be used to monitor the flock and the environment in real time.
Sensors
Sensor technology is starting to be used in poultry, but Connolly said it's not enough.
"I'd like to see more, and this seems like a very logical technology to be using more of in poultry," he said. "But a lot of them are environmentally focused, not so much on bird welfare. I'd love to see us do more … in evaluating the welfare and the experience of chickens."
Artificial intelligence
Artificial intelligence can replicate what the human mind does. It mimics cognitive functions with learning and problem solving. This can be used to monitor feed, make production and processing improvements, and make the industry safer and faster.
Augmented reality
Augmented reality can see things, such as bacteria, that the human eye cannot. It can also be used to rate eggs in egg processing plants.
"With augmented reality, we can make what we see smarter, better," Connolly said.
Virtual reality
This technology can be used to construct a visual representation of a flock, allow farmers to check their flocks remotely and send data back to a computer program. It can also be used in veterinary education, for example, as a teaching tool, making farm visits unnecessary.
Blockchain
While Connolly thinks blockchain technology has been overhyped, he said it is important to creating transparency and tracking for the food system.