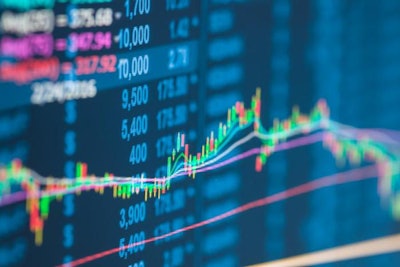 Slow spring trading cuts prices for corn and soybeans, but cost of 2021 crop remains uncertain
After months of escalating corn and soybean prices, spring trading data points to more affordable prices ahead. But it remains unclear whether the 2021 harvest will bring relief.
U.S. exports of corn and soybeans, especially to China, have slowed in recent months, James Mintert, director of the Center for Commercial Agriculture at Purdue University, said on May 14. On top of this, the U.S. Department of Agriculture (USDA) has projected near-record corn production for 2021-22, alongside a large soybean crop. Markets for both commodities will remain tight come harvest this fall, Mintert said, but there's reason to assume the current price trend won't last forever.
"Looking long term, I think we're going to revert to the mean," Michael Langemeier, associate director of the Center for Commercial Agriculture, said. The question is whether normative prices return in 2021, 2022 or 2023 and beyond.
Futures prices for the 2021 crop were headed upward until the middle of last week, when the discovery of a crack in an I-40 bridge temporarily closed the river to barge traffic. Prices remained volatile throughout the week, but as of Friday morning 2021 crop futures were going for US$5.55 per bushel of corn and US$14.05 per bushel of soybeans, according to Nathan Thompson, an assistant professor of agricultural economics at Purdue.
Markets for both commodities are showing signs of "a lot more variability in the market than you would expect to see historically," Thompson said. He estimated that there is a 19% chance soybean prices will drop by more than US$2 per bushel this year, and a 27% chance that corn prices will drop by more than US$1.
While those may not sound like great odds, Thompson said that in a normal year, the chance of seeing corn prices drop by more than US$1 is just 8%. For soybeans, the chance of a US$2 price drop in a year is just 6% most years, he said.
With USDA projecting a relatively narrow margin between supply and consumption of soybeans for the 2021 marketing year, Mintert said he saw reason to believe strong soybean prices will continue. But whether corn prices fall, he said, will hinge on if U.S. producers the realize the record-level yields envisioned by the USDA.
"There is some risk as to whether we will hit those corn yields," he said, pointing to worsening drought in the Western U.S. and in Iowa. "It makes you wonder if you can hit that target."