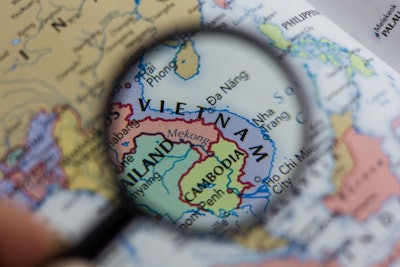 Company has said it is planning an IPO for subsidiary Masan MEATLife
Vietnam company Masan Group is looking to raise up to $1 billion for its animal feed unit, according to a Bloomberg report.
The company is reportedly looking for options for the unit, including a strategic sale. Masan Group has said it is planning an initial public offering (IPO) for subsidiary Masan MEATLife in 2022-23. The company hopes to achieve a 10% market share of the local $10.2 billion meat market and earn $2 billion in revenue by 2022.
In 2020, Masan MEATLife reported $696 million in revenue, an increase of 17% from the previous year.
According to DealStreetAsia, Masan operates a "feed-farm-food model that spans the entire value chain from animal feed production to retail sales of its meat products to end users."
In 2015, Masan Nutri-Science was created with the acquisition of Kim Sam, majority shareholder of Vietnamese animal feed leaders Proconco and Anco. In 2016, through subsidiary Anco, Masan Nutri-Science bought a 14% stake in Vietnamese food firm Vissan, for $63.9 million.
Masan has been investing in animal feed production expansion for several years. Subsidiary Masan Nutri-Science is among the largest feed manufacturers in Vietnam. The company has said it wanted to achieve 50% market share in the local animal feed market by 2020. According to Feed Strategy data, it produced 2.5 million metric tons of animal feed in 2019 and had 13 feed mills producing feed for poultry, pigs, ruminants and aqua.
Masan operates in the agriculture, consumer goods, retail, financial services and natural resource sectors.