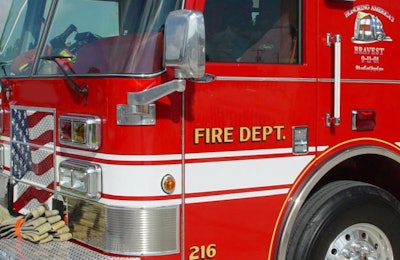 After extrication by emergency responders, employee was treated at hospital
A worker was injured after a fall at the Jennie-O Turkey Store's feed mill in Faribault, Minnesota, on September 25.
According to reports, firefighters responded to a call at the feed mill's equipment maintenance area just before 5 a.m., where a worker fallen from a height of 7 to 8 feet onto a concrete floor. Faribault Fire Chief Dustin Dienst said in a report that the worker was in pain and unable to move.
Reports said rescue workers were able to reach the injured man by ladder, and extricated him from the area using a system of ropes, pulleys, a basket and webbing. He was taken to the hospital for treatment of possible hip and leg fractures.
Neither Jennie-O nor Dienst have responded to a request for comment from Feed Strategy.
Jennie-O Turkey Store, according to the WATTPoultry.com Top Companies Database, is the third largest turkey producer in the United States and it owned by Hormel Foods. It slaughtered 1.23 billion pounds of live turkeys in 2019 and has eight feed mills.