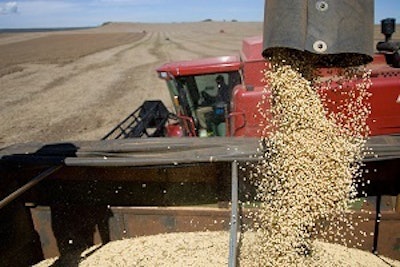 From WATTAgNet:
Vietnamese companies have begun to break out into animal feed production in recent years, hoping to take over a larger share of the market, which is dominated by foreign firms.
Steel giant Hoa Phat Group launched its animal feed subsidiary on March 16, with annual capacity of 300,000 tons. Recently, Masan, An Giang Plant Protection Company and the Hung Vuong Seafood Corporation have entered the animal feed production sector.
Data from the Viet Nam Animal Feed Association showed that 59 foreign-invested firms and joint ventures own half of the market share, while 180 domestic firms hold only 20 percent, and the remainder is made up by imports. CP and Cargill alone hold a combined market share of 30 percent.
Because foreign-invested companies have dominated the animal feed sector, animal feed prices have increased 20 percent compared with the regional average price. Higher feed prices also are estimated to have caused trillions in damage to the economy, as animal feed accounts for 70 percent of the husbandry production value.
To combat the domination of foreign-invested firms, the Minister of Agriculture and Rural Development Cao Duc Phat said the government aimed to create a healthy competitive environment and prevent the formation of monopolies.
VN feed firms look to match foreign rivals
HA NOI (VNS)— With many domestic giants foraying into animal feed production during recent years, there is hope that domestic firms will expand their market share to compete with foreign rivals. However, this seems a long way ahead, given the dependence on the import of raw materials and the domination of foreign-invested companies in the domestic animal feed market, which is seeing a double-digit growth rate, according to experts.