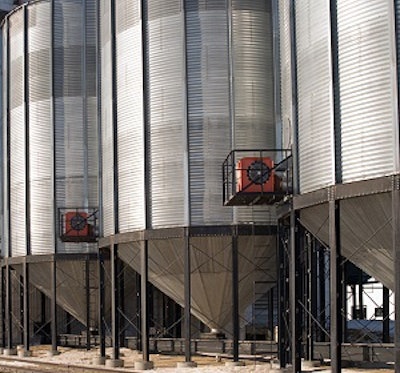 From WATTAgNet:The record-breaking corn and soybean harvest in the Midwest, particularly Iowa, has caused some concern for farmers in the region.U.S. government estimates show Iowa farmers will harvest their biggest corn crop in 150 years of recordkeeping. However, the state's corn harvest is estimated to be 18 days late, and much of it is wet.Iowa Agriculture Secretary Bill Northey said heavy rains in mid-October halted the harvest for several days, putting farmers farther behind the five-year average with only 19 percent of corn and 61 percent of soybeans harvested as of October 20.Farmers throughout Iowa say they have been fighting rain, fog and wet soil. And because the corn is wetter than normal, it requires drying. Drying grain uses a lot of fuel and is expensive. One farmer in Iowa said his liquid propane cost for one day of drying cost $1,300.In 2013, a wet harvest, along with transportation bottlenecks, pushed propane prices to record highs, and resulted in Iowa's and Texas' governors calling for states of emergency to ease transportation and costs and improve supplies. Congressional and government leaders have been pushing for changes to prevent another crisis this year.Still, some elevator operators are worried there will not be enough propane where it needs to be to supply farmers.
Some farmers nervous over late harvest
CEDAR RAPIDS — Despite a much-later-than-normal harvest, Eastern Iowa farmers say they are not nervous — yet. "Concerned, yes, but I would not say nervous," said Dennis Lindsay, who farms near Masonville. Though Iowa's corn harvest recently was pegged at 18 days behind normal, Buchanan County farmer Tracy Franck said his harvest is going well, even though his combine, as with many others, sat idle in the fog on Friday.
Big corn, soybean harvests could create challenges
In a cornfield near Monroe in central Iowa, farmer Steve Nearmyer sees yields that make him believe his average could push over 200 bushels per acre. That takes a lot of fuel, both natural gas and propane. about whether they will be able to get enough propane in here," said Tracy Gathman, general manager of the Two Rivers Cooperative in Pella.