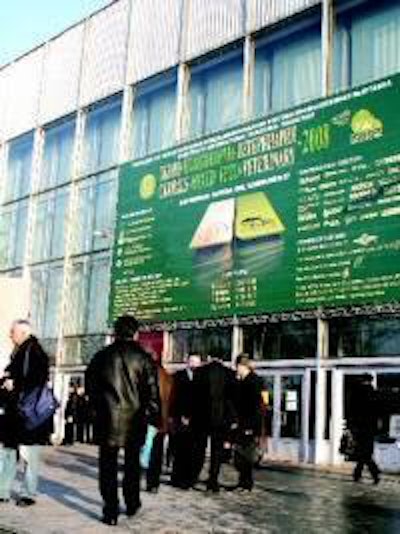 It's difficult to find precise statistics about feed production in Russia. No official ranking of top players or the distribution of feed production among species is available. After a significant drop following the perestroika program, feed production is again on its feet, as explained by Mixail Safonov, director of the Russian feed producers' association created six years ago. Thanks to the APK program launched two years ago by President Poutine to boost animal production, poultry and pig production has virtually exploded all over the country (see Table 1).
What are the short-term and long-term forecasts for feed production in Russia? Following the Russian Institute of Conjuncture of the Agrarian Market, the real effects of the APK program are expected in 2009. For the Russian institute, feed production will follow the animal production investments, with impressive forecasts: poultry feed production is anticipated to jump from 6 to 10 million tons in the period of 2002 to 2011, while pig feed production will follow the same wave, growing from 4 to 7 million tons in the same period. Russian pork production is estimated to have increased by 26 percent in two years, with about 150 new large swine complexes expected to be built. Aquaculture, another animal industry supported by Russian government, is also expected to explode throughout the country (see Table 2).
New feed plants
A majority of exhibitors to the 13th edition of the Cereals-Mixed Feed-Veterinary Exhibition held earlier this year were extremely positive regarding the future of the Russian feed market. "Our production of premix jumped from 10,000 to 15,000 tonnes from 2006 to 2007 and our target is to produce 20,000 tonnes in 2008," notes Alexandre Calendreau, French technical director of Rossovit, one of the top five Russian premix producers bought in January 2007 by the French company Evialis.
"We have an annual sales growth from 30 to 50 percent and we are about to build a new plant in Krasnodar to produce 100,000 tons of feed and concentrates per year," adds Konrad Falk from Agravis, a leader in Germany for feed production.
Cargill's plans are particularly significant for the Russian market. In 2007, Cargill announced a new feed mill construction at the company's industrial complex in the city of Efremov, south of Moscow. Cargill is investing US$10 million in the facility. Production should begin in June with a capacity of 240,000 metric tonnes per year. The feed mil's proximity to Cargill facilities in Efremov will allow it to take most of its raw materials from them, which will then be used to produce feed for the dairy and pork industries.
The second important development was Cargill's January 2007 acquisition of LNB International Feed B.V., a leading European producer of premixes, supplements and pre-starter feeds. Another venture for Cargill in Russia involves consulting in feed mill design and livestock production and processing.
Marc Larousse, vice-president Europe for Alltech, also identified Russia as a target of that company's strategy, "The Russian market is an absolute priority for Alltech in Europe. We have been present on this market for 15 years, and we will intensify our investments in the next five years, with the possible start up of a production unit."
"Our clients are the 12 leading premix producers in Russia and we are specialized in technical products," adds Vladimir Babayants, general director of Feedland Group which started its activities in 2000. The Russian company has six foreign partners, including BASF (Germany), Lucta (Spanish producer of flavours), Bioiberica (hydrolysed proteins), and Nutrition (German producer of globulins for piglets). "Many of our clients have investment projects and we should expect growth up to 30 percent per year in the future," adds the Russian director.