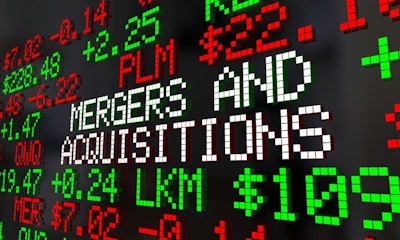 iqoncept | BIGSTOCK.com
Bunge is putting the final touches on its $30 billion deal to merge with Glencore-backed Viterra, people familiar with the matter told Reuters on June 8.
Talks to merge the two companies were announced May 25.
Bunge, whose market value is about $14 billion, would pay for most of the deal with stock but would also use cash and has lined up debt financing from banks, the sources said.
Bunge's management team, led by CEO Greg Heckman, would oversee the combined company, the sources added.
Privately held Viterra's shareholders may sign off on the deal as early as this weekend, said Reuters.
Acquiring Viterra would bring Bunge's revenues -- $67.2 billion in 2022 -- in line with ADM, which registered sales of nearly $102 billion last year.
Viterra acquired Gavilon in October 2022 for $1.125 billion giving it more physical grain handling assets in the U.S. and making it the third-largest exporter of soybeans in Brazil.
A deal would have to clear antitrust concerns, noted Bloomberg. Bunge operates in more than 40 countries with over 300 facilities, while Viterra is present in 37 nations and has over 320 facilities. Most of their assets are complementary, but there is heavy overlap in places like South America and Canada.