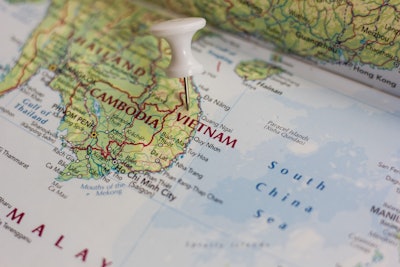 sharafmaksumov | BigStock.com
Nor-Feed Holding has signed an agreement to acquire Nor-Feed Vietnam shares owned by NAN Group, thus becoming sole shareholder of the Vietnamese company.
Nor-Feed, based in the Angers Technopole in France, was created 20 years ago around an original and unique concept focused on the preventive role of nutritional botanical extracts from agricultural co-products, designed to limit the use of antibiotics, coccidiostats and pesticides in animal nutrition.
Nor-Feed Vietnam was established in 2016, as a joint-venture between Nor-Feed Holding and NAN Group. The company has gradually introduced its botanicals additives on the Vietnamese feed market, supported by university and research stations work and field validation trials. Nor-Feed Vietnam has 28 registrations in Vietnam, for aquaculture and livestock applications.
Effective immediately, Trieu Nguyen becomes director of Nor-Feed Vietnam. Nguyen was previously regional commercial director, in charge of Nor-Feed business in South East Asia, and he will keep these responsibilities.
Olivier Clech, chairman of the board of Nor-Feed Vietnam and president of Nor-Feed Holding, said: "Trieu is one of our senior managers, who has demonstrated his business leadership over the years. The demand for botanical additives for animal nutrition is strong in Southeast Asia, especially to offset oxidative stress or manage coccidial risk. The growth potential remains considerable in Vietnam, and the local team is very committed to continuing our development under Trieu's leadership."
"I am delighted to take this additional responsibility and lead Nor-Feed Vietnam, and thankful for the trust of Nor-Feed management," Nguyen said. "I am deeply convinced that sustainable farming is the way forward, and our botanicals can play a significant positive role. We will work with our team to bring sustainable value to our partners."
The legal procedures associated with these changes have been managed by Asiattorneys, the local associate of Fidal in Vietnam.