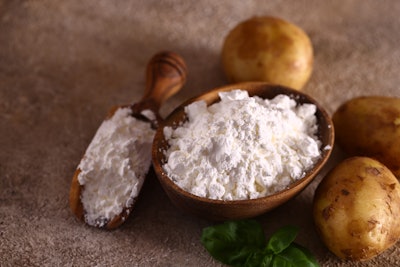 Olga Krig | BigStock.com
Brenntag, the global market leader in chemicals and ingredients distribution, has expanded its partnership with Coöperatie Koninklijke Avebe U.A. ("Royal Avebe"). The expanded distribution agreement now offers Royal Avebe potato starch and protein products to Brenntag customers in Belgium, Luxembourg and the Netherlands, in addition to the initial region of Turkey.
Royal Avebe is an international farmer cooperative producing potato starch and potato protein. Product applications include food, animal nutrition and the construction industry. Brenntag initially announced the partnership with Avebe in June.
"I am excited to see this expansion of our life science offering come to fruition," said Michael Friede, CEO of Brenntag Specialties. "Growing our partnership with Avebe is an important step in our strategy to win - offering our nutrition customers in more and more regions access to an innovative product portfolio from excellent, high-quality supply partners."
"Brenntag has proven to be a reliable partner with global distribution reach, and we are happy to expand our partnership into Benelux, in order to accelerate and strengthen our offering of products and services to even more customers locally," said Chris Hollebek, chief commercial officer at Royal Avebe.