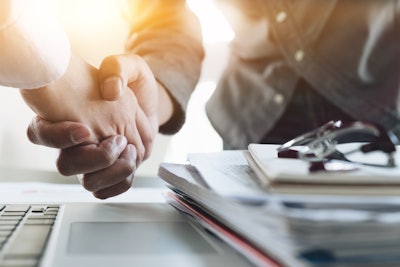 Natee Meepian | Bigstock.com
ForFarmers/Tasomix has come to an agreement with Piast Pasze Sp. z.o.o. to merge their feed activities. The volume of ForFarmers/Tasomix will consequently increase by 410,000 tons. In addition, ForFarmers/Tasomix will strengthen its position in the broiler sector in particular. The transaction is pending the approval of the Polish competition authority. Closing of the transaction is expected to take place in the fourth quarter of 2023.
ForFarmers/Tasomix is a large feed producer with more than 30 years of experience on the Polish market. The company has a strong position in the poultry sector and also focuses on growing its position in the ruminant and pig sectors. One of the strategic objectives of ForFarmers/Tasomix is to expand in the attractive Polish agricultural market. The acquisition of Piast is entirely in line with this objective.
Piast offers great cooperation opportunities
The history of Piast dates back to the 1970s with its original location in Lewkowiec (central Poland), which mainly focused on broiler and turkey farmers in the free market. Over time, Piast expanded its portfolio of products for pigs and cattle and acquired additional production locations in Plonsk, Golancz and Olesno. There are 220 employees involved in management, sales and production.
Due to the location of the mills of Piast versus those of ForFarmers/Tasomix, it is possible to create dedicated mills to be able to produce more efficiently. The larger geographical footprint provides opportunities to enlarge the customer base. In addition, Piast owns two unique poultry feed technologies, which are cost efficient, can well be applied at ForFarmers/Tasomix and also fit with the sustainability strategy.
"This cooperation is a great step forward for both parties," said Pawel Swierkula, managing director of ForFarmers/Tasomix. "Piast and ForFarmers/Tasomix have similar company cultures and the same attitude towards customers. Working together offers us a larger operating area in centers of growth in our country and will therefore help us to enhance the solid platform to further develop and improve a sustainable future for our business."
"We are very optimistic about the transfer of our feed activities to ForFarmers/Tasomix," said Adam Plewiński, co-owner of Piast. "This will bring many benefits and new perspectives to our customers who will be able to benefit from the vast experience and knowledge that this international company has. We look forward to working with their management to make this transaction a success."