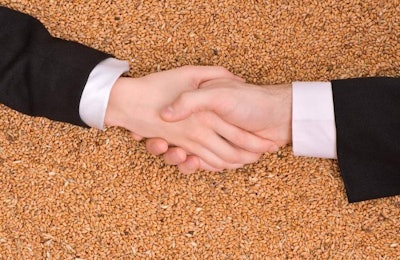 Canada's Country Junction Feeds, headquartered in Wetaskiwin, Alberta, has announced a major expansion of its operations with the agreement to acquire the Federated Co-operatives Ltd. (FCL) feed mill in Edmonton, Alberta.
The acquisition is expected to close on September 30, 2019.
Strengthening capacity and resources
The new feed mill will enable Country Junction Feeds to add to its capacity directed at serving northern Alberta and beyond with diversified Country Junction Feeds feed products and services including industry leading animal nutrition expertise. The company already serves a broadening customer base across Alberta, Canada and into the U.S., specializing in quality bulk and bagged feeds for beef, dairy, equine, poultry, swine, goat, lamb, certified organic feeds and more.
"We are very pleased with the agreement to acquire the Edmonton feed mill," said Darrel Kimmel, manager of Country Junction Feeds. "The additional capacity and resources will enhance our overall product and service offerings while aligning with our strategic vision for Country Junction Feeds moving forward. It's an important time of evolution and opportunity in the feed industry and for the broadening customer base we serve. Our growing Country Junction Feeds team is looking forward to playing a strong role in helping our customers succeed in this new environment."
Delivering value to diverse customer base
Country Junction Feeds management and key staff, including leading animal nutritionists Bernie Grumpelt, Dr. Nancy Fischer and Jamie McAllister, will have central roles in supporting the expansion and directing the activity of the added feed mill. Overall capacity from both current and added facilities will allow Country Junction Feeds to deliver a wide range of feed and solutions to fit all major livestock and equine species and production approaches, including tailored solutions for different stages of life and both conventional and niche market opportunities.
"We take pride in being proactive in offering the latest advantages in feed and nutrition solutions, technology and strategies," said Kimmel. "This will continue under the new expansion. This is another important step in our continued growth that will benefit all current and new Country Junction Feeds customers."