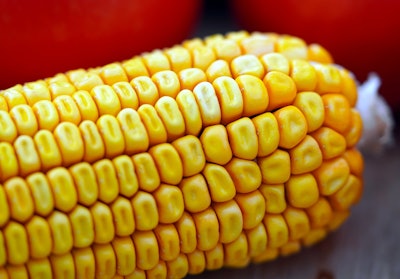 matthiasboeckel | PIXABAY.com
The U.S. has denied a request by Mexico to jointly conduct scientific research on the health impact of genetically modified (GM) corn, a Mexican government official told Reuters, a sign the two sides could be inching closer to a formal trade dispute.
Mexico has repeatedly called on the U.S. to work together on scientific studies amid a conflict over the Mexico's plans to limit the use of GM corn.
The U.S., however, denied this request and made it clear it will not participate in new scientific studies with Mexico, Mexican Deputy Agriculture Minister Victor Suarez said in an interview with Reuters.
The two countries discussed Mexico's request, including during a visit by U.S. Agriculture Secretary Tom Vilsack, but the U.S. will not oblige, Suarez said.
Previously, Vilsack said there is no reason for the U.S. to compromise in its support of biotech corn exports to Mexico.
The proposed ban on genetically modified corn has been contentious since President Andres Manuel López Obrador announced it in 2020. By 2024, Mexico wants to ban GM corn for human consumption in the food staple tortilla, which is mostly made of white corn, and eventually replace GM yellow corn used for livestock feed. The country said biotech corn harms native varieties and may have adverse health effects. This U.S. said this declaration is not based on science.
On June 2, U.S. Trade Representative (USTR) Katherine Tai requested formal dispute settlement consultations under the USMCA.
"The United States has repeatedly conveyed its concerns that Mexico's biotechnology policies are not based on science and threaten to disrupt U.S. exports to Mexico to the detriment of agricultural producers, which in turn can exacerbate food security challenges," said Tai in June. "Mexico's biotechnology policies also stifle agricultural innovation that helps American farmers respond to pressing climate challenges, increase farm productivity and improve farmers' livelihoods."
Suarez told Reuters that between 10% and 15% of foreign corn purchases could be substituted by domestic production by the end of the president's mandate in 2024.
NCGA: Mexico is an important trade destination for U.S. corn
In a recent report, the National Corn Growers Association (NCGA) noted Mexico is an important trade partner and leading export destination for U.S. corn.
Mexico receives anywhere from 21% to 32% of U.S. corn exported annually in recent years and remains the top destination for U.S. corn. Total corn exports, however, are 4.9% behind the pace of last year.
Through May of the 2022/23 marketing year, corn exports to Mexico are at 12.3 million tons (MT), compared to 12.9 MT at this point last year. It is worth noting that the year-to-year comparison has caught up in recent months. For example, at the end of the first half of the 2022/23 marketing year U.S. corn exports were 13% lower than the first half of the 2021/22 marketing year.
The report noted that last year, Mexico sourced 97% of its corn imports from the U.S., and in the five years prior 95% per year, on average.
Brazil has been the source for around 5% of Mexico's corn imports, on average, while several other nations round out the total. Brazil and other nations are also growing GM corn. Brazil reports GM seed was used on 95% of corn planted in the 2022/23 crop year, virtually the same as in the U.S.
Through May of the 2022/23 marketing year, the U.S. accounts for 85% of Mexico's imports. For comparison, the U.S. accounted for 97% of Mexico's imports at the same time in the 2021/22 marketing year.
NCGA is in close coordination with USTR and applauds the steps taken in the dispute settlement consultation process under USMCA, it noted in the report.
"NCGA believes that policies affecting the corn industry should be grounded in science and is committed to working with allied partners in supporting the efficacy, sustainability, and cost-savings that biotechnology provides," it said.