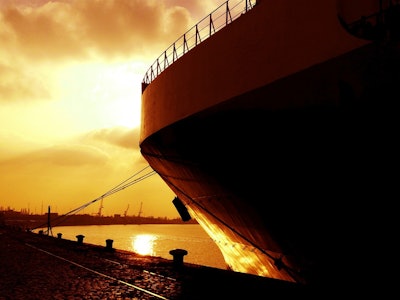 PublicDomainPictures | PIXABAY.com
Russia attacked Ukraine's main inland port across the Danube River from Romania on August 2, sending global food prices higher as it ramps up its use of force to prevent Ukraine from exporting grain.
Port infrastructure was again hit by drones overnight, the Ukrainian military reported, damaging a grain elevator and causing a fire at facilities that transport Ukraine's grain exports.
According to Reuters, the attacks destroyed buildings in the port of Izmail and halted ships as they prepared to arrive and load up with Ukrainian grain in defiance of a de-facto blockade Russia reimposed in mid-July.
Russia left the Black Sea Grain Initiative on July 17, blockading the waterway and limiting Ukraine's choice of a safe way to export its agricultural products. Izmail was the main alternative route out of Ukraine for grain exports.
On Monday, Ukraine and Croatia agreed on the possibility of using Croatian ports on the Danube River and the Adriatic Sea for the export of Ukrainian grain.
Since leaving the grain deal, Russia has continuously attacked Ukrainian agricultural and port infrastructure. The Ministry of Foreign Affairs (MFA) of Ukraine tweeted on July 31 that during this time, Russia has destroyed 180,000 tonnes of grain crops, 26 port infrastructure facilities and five civilian vessels.
"After withdrawing from the grain deal, Russia committed yet another series of war crimes by shelling Ukrainian port cities and grain warehouses," the tweet read.
Reuters noted Chicago wheat prices rose nearly 5% following the attack and were still up 1.2% at $6.60/bushel with concerns about a hit to global supplies from the attacks.