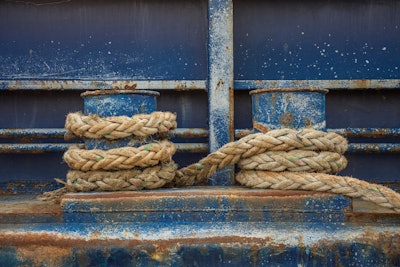 Anestiev | PIXABAY.com
Russia struck Ukrainian ports on July 18, a day after pulling out of a U.N.-backed deal to let Kyiv export grain, reports Reuters.
Falling debris and blast waves damaged unspecified port infrastructure in one of Ukraine's main ports, Odesa, according to Ukraine's southern operational military command. Local authorities in Mykolaiv, another port, described a serious fire there.
The Black Sea Grain Initiative, which had allowed Ukraine to export 33 million metric tons of corn, wheat and other grains despite Russian's invasion, was brokered by Türkiye and the UN in July 2022, was seen as a diplomatic success of the war.
According to reports, U.S. Secretary of State Antony Blinken called Russia's decision on July 17 to exit the deal "unconscionable," saying it will drive up food prices for the world's hungry. "The result of Russia's action today weaponizing food... will be to make food harder to come by in places that desperately need it, and have prices rise," said Blinken. "The bottom line is, it's unconscionable."
Russia says it could return to the grain deal, but only if its demands are met for rules to be eased for its own exports of food and fertilizer.
Reuters reports Ukraine's President Volodymyr Zelenskiy has called for the grain deal to continue without Russia, effectively seeking Türkiye's backing to negate the Russian blockade. Turkish President Tayyip Erdogan, the deal's sponsor, says he thinks Moscow can be persuaded to return.
Any attempt to reopen Ukrainian grain shipments without Russia's participation would depend on insurance companies agreeing to provide coverage.