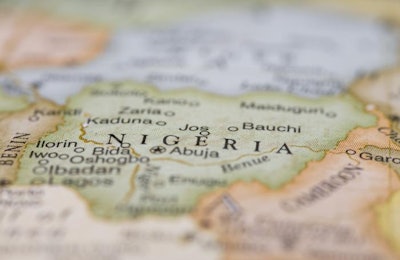 In the West African state, a series of initiatives has been announced that aim to improve livestock production and the livelihoods of local farmers.
In the northern state of Kano, a new agreement brings the prospect of improved pasture management in Nigeria.
For the country's livestock sector to expand, it will be important to maximize the utilization of pasture by cattle and small ruminants, reports The Nation Online. Nigerians depend heavily on meat and milk from these animals for their diet.
Following soon after the agreement was finalized between the Kano State Agro-Pastoral Development Project (KSADP) and Nigerian Institute of Animal Science (NIAS) came a significant early development in the cooperation.
To kick-start the research, four hectares — or almost 10 acres — of land have been allocated to NIAS. The site is in the Garun Mallam region in the southern part of Kano state. Approval for the use of this land was granted by the state government through the agriculture ministry.
Upgrading cattle markets, milk collection
Provision of land for pasture improvement is not the only development to be announced recently in Kano state.
To support cattle farmers, KSADP has recently outlined plans to improve five cattle markets.
Among the proposed improvements are the construction of loading ramps, as well as improving services such as water supplies, drainage and lighting. Furthermore, office space will be provided, along with veterinary and security services.
Meanwhile, the dairy sector is set to benefit after the planned construction of five milk collection centers. For local cooperatives, this will end the need for many individuals to travel daily to markets to sell milk. Instead, members will be able to deliver their milk to one of these centers. From there, it will be transported to the markets, or it can be collected by milk processors.
Finally, extended veterinary health services in the region aim to improve the health and productivity of all livestock in the area.
In announcing these developments, KSADP State Project Coordinator, Malam Ibrahim Garba Muhammad, urged the local community to support the initiatives. Once established, they will lead to a rise in living standards for the region's pastoralists, as well as new opportunities for young people.
Low-interest loans offered for production expansion
Last month, the United Nations' Food and Agriculture Organization reported that the agriculture minister had pledged NGN600 billion (US$1.46 billion) to support farmers across Nigeria. The sum is has been earmarked to provide zero-interest loans for investments aimed to increase productivity, both for domestic consumption and for export.
Minister Dr. Mohammed Mahmood Abubakar made this announcement during the National Agricultural Show. The event was held to mark World Food Day.