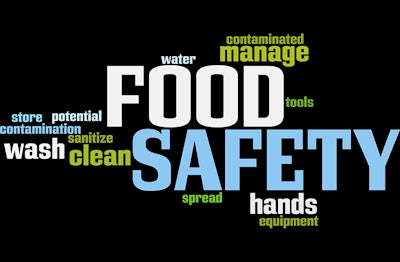 The East African state's food safety agency has introduced a range of new standards covering products of animal origin.
Recent cases of food contamination in Kenya have attracted public attention to food safety issues. As a result, the need became more apparent to prevent and control hazards, reports Capital FM.
With particular attention on contaminants such as mycotoxins and dioxins, the national authorities understood the need to pay greater attention to the control of such chemicals in animal feeds.
All these issues were magnified when the country was affected by the novel coronavirus (COVID-19) pandemic. It led to the development of a total of 243 standards covering economic sectors from agriculture and housing to health care and general manufacturing.
For the agrifood sector, 24 standards have been introduced by the Kenya Bureau of Standards (KEBS). These aim to improve the safety and quality of food products of animal origin.
New standards will cover a wide range of food and feed ingredients. They include the use of biomarkers to identify any contaminants of feed and food, as well as specifications for potato flakes and cottonseed.
"The standards will address variety specifications, formulations and terms used in animal feedstuffs, methods of tests for important quality and safety parameters for oilseed byproducts (used as raw materials for animal feeds), fertilizers and cereals/pulses," said KEBS managing director, Bernard Njiraini.
Njiraini said they will boost the country's industrial advancement, and support progress in sectors critical to the Kenyan economy. Furthermore, the standards offer solutions to issues of quality and sustainability arising from the pandemic.
New technologies offer opportunities
Agrifood is a key sector of the Kenyan economy. Prior to the start of the pandemic, agriculture contributed up to 30% of the country's gross domestic product, reported The Standard.
Suddenly, with the arrival of the virus, vital movements of people and goods were constrained by travel restrictions. However, some farmers saw the opportunities presented by digital platforms and other technologies to the agriculture sector. Those who took advantage of these advances agreed quantities and prices with customers, and products were delivered to their door.
According to the report, improved food safety was another benefit of these digital platforms. This resulted from fewer people handling the goods between producer and consumer. It had the additional benefit of cutting out middlemen who have been known to exploit farmers in the past.
In western Kenya, a recent initiative is helping to improve fodder conservation for livestock farmers. A farming cooperative is using donated equipment to produce better and cheaper feeds.