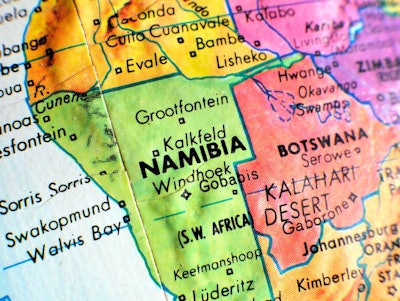 Namibia's Meat Board has issued a reminder to livestock producers that it is unlawful to use unregistered animal feed products as livestock feed.
In a post on its website, it said: "The Meat Board once again wants to remind the farmer community that only registered animal feed products may be used as livestock feed. This is in line with the Fertilizer, Farm Feeds, Agricultural remedies and Stock remedies Act (Act 36 of 1947), as well as being in line with FAN Meat standards for producers. These standards clearly state that only feeds that have been registered as such, may be used as animal feed. These standards also clearly state that chicken manure may NOT be used as animal feed. The use of chicken manure is an unsanitary practice as it can lead to the spread of diseases as well as unwanted antibiotic residues in meat. Furthermore, Namibia's most important trading partner, the European Union, strictly prohibits this practice. The farmers community is therefore made aware of the fact that chicken manure is NOT registered as animal feed in Namibia and that the use thereof is not in the interest of the meat industry."
According to the Namibia Economist, farmers often produce a supplementary feed product from bush – especially during times of drought – called "boskos," which also is not a registered feed product.
However, in December, a manual of practical guidelines on how to produce livestock feed using Namibia's indigenous encroacher bush was launched.
Bush encroachment is a major challenge for agricultural productivity in Namibia. As the bush expands, other plant species, especially grasses, are pushed out. Bush encroachment is estimated to affect up to 111 million acres of land in Namibia. In recent decades, agricultural activity has declined by two-thirds, mainly due to bush encroachment.
If animal feed can be made using encroacher bush, it can make farms more drought resilient, restore productive rangeland and save billions in animal feed imports.
In a separate post, the Meat Board clarified that, while law says ruminants should not be fed seal oil, seal meal or fish meal, the feeding of fish oils is not prohibited.