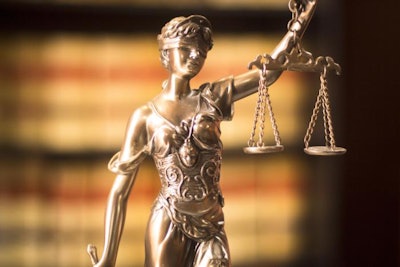 Nine animal feed companies in Pakistan have been ordered to pay fines for the fraudulent use of another company's trademark.
The Competition Commission of Pakistan (CCP) recently found in favor of Al-Rehman Oil Mills, which had made a complaint against nine other companies for using its registered trademark, Taizgaam, with only minor changes to marketing materials. Al-Rehman Oil Mills had alleged this misuse had a detrimental effect on its business and detracted from its customers' goodwill.
During its investigations, CCP found that the nine companies involved had breached Section 10 of the 2010 Competition Act by copying the packaging and other marketing materials developed by Al-Rehman Oil Mills for its Taizgaam animal feed brand.
The nine firms involved — Azhar Kiryana Store, Bahawalpur Oil Mills, Baloch Oil Mills, Hamza Corporation, Mian Traders, Muslim Corporation, Niaz Corporation, Riaz Oil Mills, and Waqas Oil Mills —were each fined PKR300,000 (US$2,710) for the misleading and deceptive actions. They are also required to supply the CCP with individual compliance reports within 30 days.
Pakistani chicken safe to eat
In an unrelated case, the Supreme Court in Pakistani Punjab has ruled that chicken is safe to eat. It had been alleged that poultry at local farms and feed had been contaminated with toxins, reported Dawn. However, samples taken for examination from 24 out of 84 local poultry farms revealed no evidence of contamination with toxins.
The samples are still under investigation for the possible presence of antibiotics.