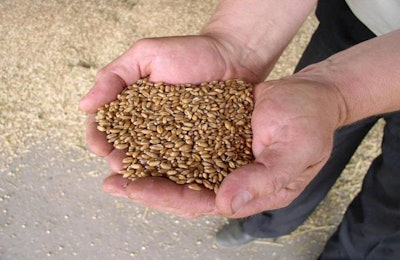 From WATTAgNet:
The European Parliament has rejected a draft law that would allow individual companies to ban imports of genetically modified food and animal feed.
In April, EU food and feed chain partners said they rejected the European Commission's proposal to allow individual EU nations to authorize genetically modified crops for feed and food use.
The group, which includes COCERAL, Copa-Cogeca, FEFAC and the Federation of European Rice Millers, said that ensuring that current legislation is properly implemented should have been the main priority of the Commission instead of trying to change the present market authorization procedure.
Under the proposal, any European country could have opted out of an EU decision authorizing the cultivation of genetically modified crops even if EU scientific advisers determined it was safe for growing and consumption. National governments could cite non-scientific reasons — such as socio-economic or land-use policies — to bar cultivation.
The proposal was modeled after European legislation that allows national governments to make individual decisions on the cultivation of gene-modified crops. That legislation was approved three months ago after four years of deliberations.
The U.S. government said the draft legislation would enable EU nations to ignore "science-based safety and environmental determinations" and that it was inconsistent with current trans-Atlantic free trade talks.
---
European Parliament Opposes National Bans on GMO-Food Imports
The European Parliament rejected a draft law that would give individual countries in Europe scope to ban imports of genetically modified food and animal feed, potentially killing an initiative that was greeted with widespread criticism. The European Union assembly voted against granting EU governments a right to opt out of rules making the 28-nation bloc a single market for gene-altered food and feed.