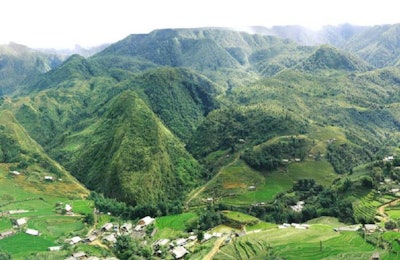 Vietnam's animal feed market size is expected to reach US$10.55 billion by 2022, according to a new report by Grand View Research Inc.
A shift in trend towards consumption of poultry and cattle meat is expected to remain a key driving factor for the Vietnam animal feed market. Historically, domestic consumers depended largely on pork meat to meet nutritional requirements. The advent of increasing per capita disposable income level has transformed this shift in trend, which has propelled animal feed demand in the nation.
Increasing investments, particularly in research and development, are expected to drive production sustainability over the forecast period. Even though domestic production is expected to rise, the market faces challenges in the form of imports. Most of the animal feed consumed in Vietnam is sourced through imports from neighboring ASEAN nations.
Key findings from the report
Vietnam's animal feed market demand was 15,829.3 kilotons in 2014 and is expected to grow at a CAGR of 6.4 percent from 2015 to 2022.
Vietnam's animal feed market is characterized by a high number of imports and numerous, often contradictory, regulations implemented by agencies such as Ministry of Agriculture and Rural Development (MARD).
Poultry feed accounted for highest share of 39.5 percent in 2014 and is expected to witness highest the growth of 6.6 percent CAGR over the forecast period. Pork feed followed the poultry feed segment in terms of market size and is projected to reach 8,605.7 kilotons by 2022 at 6.2 percent CAGR.
Commercial animal feed products include fodder and forage. Fodder was the largest product with global consumption estimated at 13,542.0 kilotons in 2014. Fodder is expected to grow at estimated CAGR of 6.6 percent over the forecast period.
Aquaculture feed is also rapidly gaining importance in Vietnam owing to innovative feeding systems developed to promote aquaculture nutrition and quality. The segment accounted for US$355.3 million in 2014, which is projected to rise to US$670.2 million by 2022.
The Vietnam animal feed market share is largely dominated by large multinational corporations with immense investments in the poultry, cattle and pork meat sectors. The industry is gradually moving toward consolidation with domestic manufacturers gaining strong foothold. Charoen Pokphand was the leading company with just below 20 percent of the market share in 2014.
Growing regulatory pressure on companies has led to the adoption of hygienic animal husbandry practices. Emerging technologies and demand for higher-quality meat products at lower prices has led to the development of efficient breeding processes utilizing statistical methods to determine genetic changes and characteristics.
Major international feed manufacturers are entering Vietnam by the means of mergers and acquisitions of aquaculture and poultry feed producers. These companies bring technical expertise, thereby improving growth prospects.