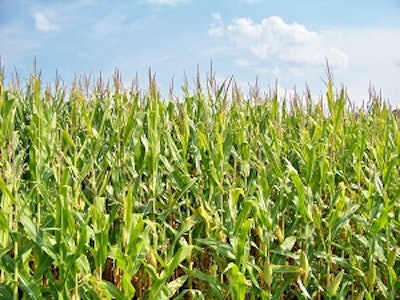 From WATTAgNet:
Syngenta's first quarter sales were lower than expected, after the Swiss crop chemical manufacturer took a hit from low commodity prices, a strong dollar and a prolonged U.S. winter.
Syngenta's sales for the first quarter were $4 billion, down 14 percent from last year, and lower than the $4.3 billion forecast.
Integrated sales of $3.8 billion rose 1 percent at constant exchange rates. Volumes were 7 percent lower, and prices were 8 percent higher.
In Europe, Africa and the Middle East, sales were up 15 percent. In North America, sales were 16 percent lower. Excluding glyphosate, where a deliberate reduction is under way, sales were 13 percent lower. Sales in Latin America were 11 percent lower.
Corn prices fell 15 percent in 2014, and nearly 40 percent in 2013, causing farmers to scrutinize their spending and putting pressure on companies like Syngenta. However, Syngenta maintained its full-year targets and its longer-term target for 2018.
Syngenta faces legal issues in the United States, where Cargill, Archer Daniels Midland and hundreds of farmers sued it for damages stemming from China's rejection of genetically modified U.S. corn. The case is expected to last several years, but Syngenta executives say their defense in the case is strong.
1st Quarter: Syngenta's Sales Even with 2014
Group sales of $4.0 billion including Lawn and Garden were unchanged at constant exchange rates compared with the first quarter of 2014. Reported sales were 14 percent lower, reflecting the strength of the dollar against the Euro and most other currencies, particularly in the CIS. First quarter integrated sales by region Integrated sales of $3.8 billion rose by one percent at constant exchange rates.
UPDATE 2-Syngenta sales fall feel effect of low commodity prices
* Shares down more than four percent (Recasts, adds detail, analyst, shares) ZURICH, April 17 (Reuters) – Swiss firm Syngenta, the world's largest maker of crop chemicals, suffered a bigger than expected fall in first-quarter sales having been hit by low commodity prices, the strong dollar and a prolonged winter in the United States.