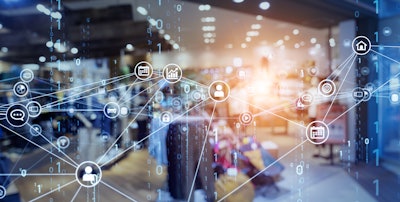 metamorworks; I iStock.com
Barentz, a distributor of life science ingredients and specialty chemical solutions, has named Trans Globe as its exclusive distributor in the Middle East for its animal nutrition division. This new partnership is key in supporting the growth of Barentz's animal nutrition division.
Trans Globe was established in Atlanta, Georgia, supported by a long history in international agribusiness development and trading. In its early stages, Trans Globe began as a global originator and exporter of agribusiness commodities and forestry products, gradually expand into processing, packaging and trading of dry and frozen food items. Trans Globe's global agribusiness origination, supply chain and customer service abilities allow it to be an international leader with more than 25 years of experience.
This exciting new partnership will allow Trans Globe to be the exclusive distributor of MegAnion (a anionic supplement for transitioning dry cows) and K-Carb Plus (a potassium supplement with the best handling for lactating dairy cows) for Barentz AN in Saudi Arabia, United Arab Emirates, Oman, Qatar, Kuwait, Lebanon, Jordan, Iraq and Egypt.
"We are excited to partner with Trans Globe in the Middle East as both companies have an entrepreneurial spirit and desire to support and provide excellent service to our dairy customers globally. We look forward to growing together in this region," said Dari Brown, Ph.D., director of sales and technical services, animal nutrition.