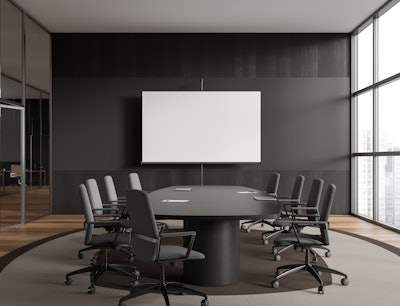 ismagilov | BigStock.com
ForFarmers Chief Financial Officer (CFO) Roeland Tjebbes will resign his position at the company and also as a member of the executive board as of December 31. Tjebbes reportedly has accepted a position as CFO at Kramp, a European supplier of parts and services for the agricultural, forest and grass care, and construction industries.
"In recent years I have been able to work constructively with my colleagues on a revised strategic direction in an important and beautiful sector for us. I therefore look back on a good and intensive time," Tjebbes said in a press release. "Nevertheless, I made the difficult decision to leave ForFarmers. I wish the management and all my other colleagues the best and have confidence in them and in the important and strong role of ForFarmers in the agricultural sector."
Jan van Nieuwenhuizen, chairman of the supervisory board of ForFarmers, said the board regrets Tjebbes' decision to leave the company but respects his wishes.
"Roeland has committed himself with verve to ForFarmers, both with regard to his own portfolio and last year when we called on him to temporarily co-execute the CEO tasks," van Nieuwenhuizen said. "We thank him very much for that. Also on behalf of the other supervisory board members, I wish him all the best in his new position."
The process of finding a new CFO starts immediately, the company said.
Tjebbes joined ForFarmers in March 2020. He was appointed to a four-year term as a member on the board of directors in April 2020. As CFO, he manages the control/finance, information technology, legal affairs, risk management, mergers and acquisitions, and investor relations departments. He graduated in business economics from Maastricht University and was trained as a chartered accountant at Tilburg University. He worked as an accountant for several years, then held financial management positions at various companies in the food and animal feed sector, including Perfetti Van Melle, Nutreco, Vion and the Hoogwegt Group.