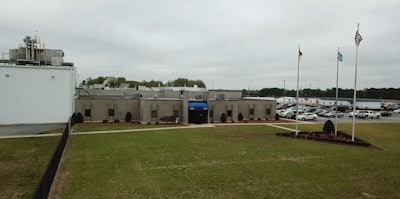 Butterball
The idea of a joint project between Darling Ingredients and Butterball for the development of a rendering plant in Mount Olive, North Carolina, was one that made good logistical sense, said Darling CEO Randall C. Stuewe.
Plans for the proposed rendering plant were announced on June 1. The proposal called for a rendering facility to be built on land adjacent to Butterball's turkey plant in Mount Olive. If all necessary permits are approved and the definitive agreements are executed, the companies said construction could begin in early 2024.
Stuewe explained the reasoning for the partnership with Butterball, while speaking during a quarterly earnings call.
He said in many ways, the rendering business is "a logistics business," and that as of now, materials from Butterball were being hauled "a long way to our factory."
But another reason for the project is a lack of needed rendering capacity. Stuewe said "Armageddon" hit about a year ago, to where it was hard to handle all of the poultry tonnage in its current Valley Proteins system.
"We were either going to have to build some additional capacity in the Delmarva (peninsula) or on the east coast to handle the tonnage, and Butterball just became a candidate because of their tonnage internally and our ability to bring third-party tonnage into a site, take some pressure off of our (existing) sites, and give them improved economics and help them grow," he said.
"It really gets down to a transportation savings. Trucking is not as cheap as it used to be."
Stuewe said when you look at the concentration of tonnage, and which companies are spending money on freight, it made sense to build in Mount Olive.
Adding to the attractiveness of the idea, he said, was the partnership in which it would be built on Butterball's land and inside a Butterball building, but using Darling's equipment and expertise in the rendering industry.
The idea for a joint project for a rendering plant followed a model in which Darling had also cooperated with broiler companies Peco Foods and Case Foods, with plants in Pocohontas, Arkansas, and Winesburg, Ohio, respectively.
Stuewe did not offer information concerning the status of the permit approvals or the execution of the agreement between Butterball and Darling, but he did say the plant "won't be on" until 2025.