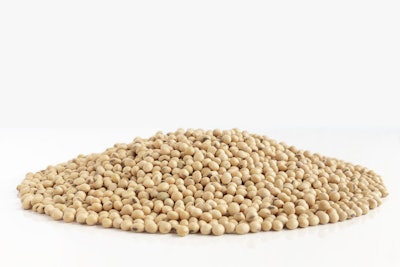 nicemyphoto | Bigstock.com
Cherkizovo Group, Russia's largest meat producer, is expanding its land bank as part of its grain segment development by acquiring 10 hectares (24.7 acres) of agricultural land in the Tula Region. The deal will help the company cover its growing needs for raw materials used in feed production.
Cherkizovo Land Co. and Cherkizovo Grain Production (both part of Cherkizovo Group) have entered into agreements to purchase agricultural assets in the Tula Region. As a result, the group will take possession of land plots totaling approximately 10,000 hectares as well as agricultural machinery and warehousing facilities, purchasing them from two individuals.
Barley, wheat, rapeseed and buckwheat are grown on the acquired land. This year's crop will be harvested by Cherkizovo Grain Production, with wheat and soybean to be cultivated on these sites going forward.
The deal gives Cherkizovo Group its first crop production assets in the Tula Region, marking a departure from its previous focus solely on poultry farming and meat processing in the region. After the acquisition, Cherkizovo's total land bank will increase to 340,000 hectares.
"The Tula Region holds strategic importance for Cherkizovo Group as this is where we are actively expanding our business and building the country's largest meat processing cluster. Therefore, it was a logical move for us to acquire well-maintained crop farming assets locally. The transaction will increase our self-sufficiency in raw materials required for feed production," said Anastasia Mikhailova, head of communications at Cherkizovo Group.
Cherkizovo Group's lands are located predominantly in the most fertile spots, namely the Lipetsk, Orel, Tambov, Voronezh and Penza regions. The company grows soybean, wheat, corn, sunflower and rapeseed. Every year, it harvests approximately 600,000 tons of crops that go straight to its feed mills.