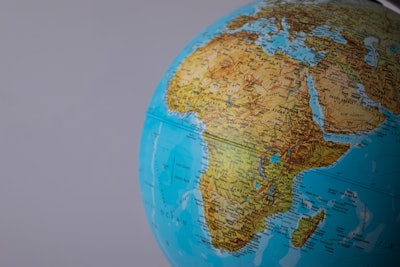 wael_alreweie | BigStock.com
Eastern sub-Saharan Africa (ESSA) is an area of opportunity for the grains trade and milling industries, with the region's population expected to reach 705 million by 2035, according to a new report from Rabobank.
ESSA is made up of 22 economies with growing populations, increasing urbanization and dietary changes that are expected to lead to a rise in grain consumption, the report said.
"By 2035, we expect feed grain demand to grow from its current 6 million metric tons to a more sizable 9 mmt, assuming it maintains the historical growth. This trend will trigger an expansion in oilseed crushing, with the potential for synergies with feed millers," Rabobank said.
While feed grain outlets are only responsible for 8% of the milling industry in the region, the small but fast-growing demand for feed will open opportunities for the milling industry to diversify into feed milling.
"In the medium to long term, demand for feed grains will increase, which could trigger more feed grain imports as well. Small, fast-growing poultry markets are gradually driving demand for feed grains, which will trigger millers to diversify and expand into feed," the report said.
The new Kenyan government, established in September 2022, aims to improve food security, in part by opening imports and production of genetically modified (GM corn). The outcome of an ongoing lawsuit regarding GM commodities is unclear and a decision is not expected in the next year. In November 2022, in a surprise move, a High Court judge in Kenya suspended a decision by the national government to allow the importation of GM corn.
If Kenya decides to open imports to GM yellow corn for the feed market to free up some of the production area for human food, it could be a game changer in the medium term, Rabobank said.
In December 2021, Kenya's government lifted the import duty on yellow corn to encourage increased production and to improve the livelihoods of farmers.
Wheat millers in Kenya may also opt for diversification into feed and corn businesses. Diversification into the feed industry is also a key strategic step in Tanzania.