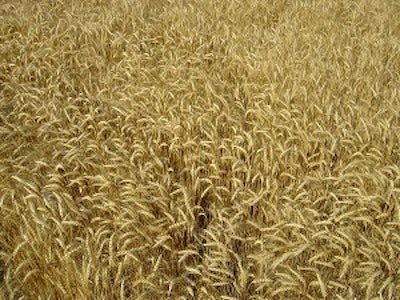 From WATTAgNet:
Feed manufacturer Wynnstay Group has warned that U.K. growers are hoarding "significant" quantities of grain from last year's harvest. It said there are concerns the hoarding could exacerbate weakness in the U.K.'s wheat prices.
"Farmers are still holding significant stock from the 2014 harvest," which for wheat saw production soar 39 percent to a six-year high of 16.61 million tons.
A more than one-quarter drop in U.K. wheat prices over the past year has been cited for deterring farmers from selling.
Traders have expressed concerns amid a 2014-15 wheat program that is falling short of expectations.
"The U.K. has a mountain to climb to clear the stores before harvest, especially if imports continue at their current rate," said traders at one major European commodities house.
It is estimated that the U.K. has an exportable surplus of 3.5 million tons of wheat for 2014-15, but had shipped only 1.08 million tons as of January. That is only 5,971 tons ahead of imports for the marketing year.
There is a belief that U.K. statistics may be incorrect; some traders think official data are exaggerating production or inventories. The U.K. farm ministry last month unveiled a data review "to achieve consistent cereals balance sheet estimates," after acknowledging discrepancies.
UK farmers hoarding 'significant' grain stocks – Wynnstay
Wynnstay Group warned that UK growers are hoarding "significant" quantities of grain from last year's harvest, amid growing concerns of a stockbuild which could exacerbate weakness in the country's wheat prices. The feed-to-farm retail group said that while its grain trading operations had handled increased crop volumes in its current financial year, which started in November, growers retained large inventories.