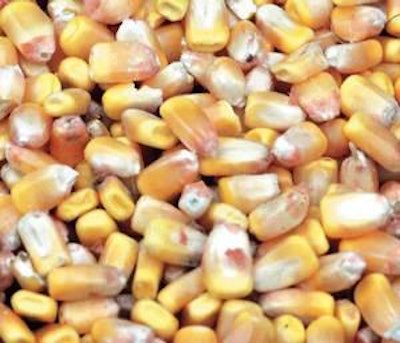 U.S. feed grain supply estimates for 2010-2011 were revised according to data in the December 2010 World Agriculture Supply and Demand Estimates Report 490-2, released on January 12, 2011.
Corn production is approximately 90 million bushels lower than the previous estimate based on a combination of a reduction in yield and a slight increase in harvested area. This significant change is noteworthy in relation to diversion of corn to ethanol production now amounting to 34.5% total supply. Average ex-farm price was raised to a range of $4.90 to $5.70 per bushel.
Domestic U.S. corn production should be viewed against the WASDE estimates of 2010-2011 coarse grain supply which is projected to be lower with reduced corn, sorghum, oats and rye production. Reduced yields in Argentina and Brazil are attributed to the La Niña which has emerged strongly and has also affected wheat production in Australia and Khazakhstan.
U.S. soybean harvest will be reduced by 1.4% based on reduced harvested area and lower yield. A record export volume of soybeans at 1,590 bushel is forecasted. Ending stocks will be reduced by 18% to 140 million bushels.
Production of soybean meal remains relatively unaffected but price will increase to an estimated range of $322 to $360 per ton, an approximately 10% escalation.