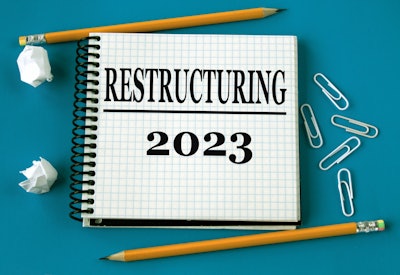 Zhanna Hapanovich | BigStock.com
DSM-Firmenich will restructure its vitamin business due to a weakening of the vitamin markets, which has negatively affected its outlook for the second half of 2023, the company said on June 28.
The restructuring will improve its performance in vitamins, DSM-Firmenich said.
"The challenging conditions in vitamin activities have further deteriorated during June, affecting both pricing and volumes, where the company had expected stable to improving conditions in a normally very strong month," the company said in its most recent trading update. "These difficult conditions in vitamins are primarily affecting Animal Nutrition & Health, but also, to a lesser extent, Health, Nutrition & Care."
Consequently, DSM-Firmenich expects for the second quarter of 2023, on a pro forma basis, an adjusted EBITDA to be in a range of EUR400 million (US$434.8 million) to EUR420 million (US$456.6 million), compared with EUR521 million in the first quarter and EUR582 million in the second quarter. With this estimated second quarter result, the first half pro forma adjusted EBITDA will be in the range of EUR920 million to EUR940 million, compared with EUR1.18 billion in the first half of 2022.
DSM-Firmenich said it does not expect an improvement in business conditions in the second half of 2023 as vitamin prices are expected to remain at low levels through to the end of the year, with some ongoing destocking through the value chain across its business.
"The vitamin effect has been exacerbated by high vitamin inventories, produced at elevated costs, delaying the expected positive impact from lower input costs in H2 2023," the company said.
To meet these challenges, DSM-Firmenich said it would accelerate its post-merger plans to strengthen its portfolio, including:
Restructuring of the vitamin asset footprint, significantly reducing costs. This includes the closure of the Xinghuo vitamin B6 plant in China and the refocusing of the company's vitamin C activities on its specialty Quali-C from Dalry, U.K., only. The production of Vitamin C in Jiangshan, China, which had already been significantly reduced since the end of 2022, was completely shut down in mid-May and the company is exploring a range of options for the Jiangshan site including partnerships or the repurposing of the manufacturing assets.
Creating a new separate vitamin unit within ANH that will be tailored to the changed market dynamics. This will result in a simpler, more responsive "go-to-market" model, and a more efficient and agile organization.
Reducing working capital/inventories, with extended shutdowns of the vitamin A and E plants in Sisseln, Switzerland, scheduled for the third quarter of 2023.
Establishing a new senior executive role, vitamin transformation program director, to deliver these performance plans, directly reporting to CEO Dimitri de Vreeze.
Accelerating the growth of Animal, Nutrition & Health in its higher-margin Performance Solutions and Precision Services businesses, tackling some of the biggest world challenges related to sustainable food chains, while optimizing its vitamin offerings, using its strong premix base.
Combined, all these actions are expected to result in an estimated saving of around EUR200 million per year with the full run rate to be reached by the end of 2024, the company said.
DSM-Firmenich was formed in May, when DSM and Firmenich completed their merger, creating a new company. DSM-Firmenich is comprised of four business units:
Animal Nutrition & Health, delivering healthy animal proteins efficiently and sustainably, harnessing power of data to make animal farming practices more sustainable, productive and transparent.
Health, Nutrition & Care, providing people a way to look after their health by adding critical nutrients to their diet.
Taste, Texture & Health, helping customers create food and beverage products that are delicious, nutritious, affordable and sustainable.
Perfumery & Beauty, creating fragrances using the best and largest palette of natural, synthetic and biotech ingredients.