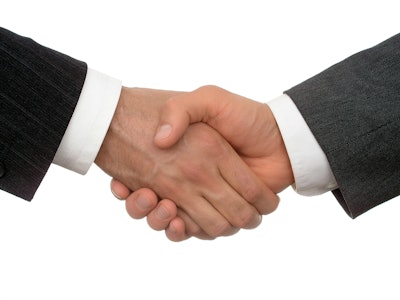 pikselstock | BigStockPhoto.com
DSM and Firmenich have completed their merger, creating a new company: DSM-Firmenich.
"I'm so happy that, after 12 months of hard work, we now can finally say that a new company has emerged. This is Day 1, actually, we are now part of a new company called DSM-Firmenich," said Ivo Lansbergen, president of DSM-Firmenich Animal Nutrition & Health at the DSM World Nutrition Forum on May 9 in Cancun, Mexico.
DSM-Firmenich will be comprised of four business units:
Animal Nutrition & Health, delivering healthy animal proteins efficiently and sustainably, harnessing power of data to make animal farming practices more sustainable, productive and transparent.
Health, Nutrition & Care, providing people a way to look after their health by adding critical nutrients to their diet.
Taste, Texture & Health, helping customers create food and beverage products that are delicious, nutritious, affordable and sustainable.
Perfumery & Beauty, creating fragrances using the best and largest palette of natural, synthetic and biotech ingredients.
The new DSM-Firmenich brand "captures the spirit of bringing two iconic organizations together in a merger of equals," the companies said in a press release. "The brand reflects the company's purpose and values and is the expression of a shared identity. The brand symbolizes the company's mission to combine what is essential for life, desirable for consumers, and more sustainable for the planet. The purpose of DSM-Firmenich is to bring progress to life, together with customers and partners, to achieve positive change and make a difference in the world."
Dimitri de Vreeze will be CEO of DSM-Firmenich; Ralf Schmeitz will become chief financial officer and will join the executive board effective September 1. Geraldine Matchett has decided to leave the company.
"Geraldine Matchett and Dimitri de Vreeze have together brought about an impressive and widely admired transformation of DSM during their tenure as co-CEOs," said Thomas Leysen, chairman of DSM-Firmenich, in a press release. "Their highly complementary skillsets, experiences and personalities enabled them to rapidly build on the strong legacy they inherited. Together they forged a new destiny for DSM, which culminated in the ground-breaking and soon to be completed merger of DSM and Firmenich.
"With the merger now a reality, we have together determined that the dual leadership that has served DSM so well during a period of significant change, is no longer needed for DSM-Firmenich going forward. The board has full confidence in Dimitri to continue building on their exceptional work and is pleased to welcome Ralf in the role of CFO. On behalf of the Board, I would like to thank Geraldine for the superb way in which she fulfilled her Co-CEO and CFO role. Her financial and strategic acumen, engaging personality and impressive people and communication skills were instrumental in navigating DSM through this period of rapid change. We wish Geraldine every success in the future," Leysen said.
DSM-Firmenich will employ 30,000 people globally.