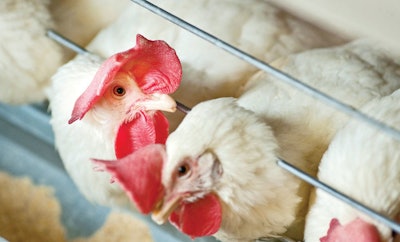 Particle size of limestone does not always indicate solubility
Limestone of large particle size (more than 1 mm) is almost invariably offered to layers to ensure their system continues to be supplied with calcium even during off-feed hours and especially during the night.
This is because limestone of large particle size (grit) is considered to be slowly solubilized in the gastrointestinal tract, a condition that is required to be met before released calcium is absorbed. Thus, the general theory is that the larger the particle size, the lower the solubility. And, although there are certain limits to the size that feeding systems can handle and hens can consume, the industry has settled into an acceptable medium position for grit, that of between 1 and 3 mm in size.
A report at the 2021 Poultry Science Association (PSA) annual meeting in July mentioned that 109 grit samples with a particle size of more than 1mm were collected from the U.S. and South Africa. First, it was determined that analyzed calcium concentration was 37.1 ± 2.0% for South Africa samples, and 37.9 ± 1.4% for U.S. It is remarkable how low is the variation in limestone calcium concentration from both sources.
Measured particle size ranged from just over 1 mm to just over 3.5 mm for both regions, which is a reflection of different products available in the market for feeding hens. Solubility ranged from 16.6% to 94%, for both regions, and it was weakly related (r=0.49) to particle size. In other words, particle size is a poor indicator of solubility (the desired trait). For example, two grit samples about 2 mm in particle size had solubilities around 71% and 45%, meaning that particle size could not (always) predict solubility.
Thus, one more question to ask limestone suppliers is that of solubility.
This research report was presented by Anneleen Swanepoel, M.Sc., from South Africa in association with private interests and academic institutions in South Africa and the U.S.