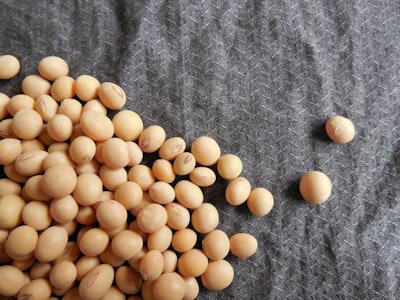 Most nutritionists distinguish soybean meal based on its crude protein concentration: 44 or 48 percent, and anything in between. Few of us take into account the origin of our soybean, not only because it is often difficult to know, but also because we assume that soybean meals from different sources can be used interchangeably.
Yet, not all soybeans are created equal, and not all soybean-processing methods are the same. It basically has to do with the variety of soybeans used (and its concentration in anti-nutritional factors, and also with the process of oil extraction that affects protein digestibility.
In my work, when I am faced with such questions, I use a research report to illustrate this unrecognized problem. In it, researchers evaluated three sources of soybeans (Korean, Brazilian and Indian) in diets for young and growing pigs (but, very similar studies exist with broilers). In the first experiment, 180 weaned pigs (21 days) were assigned to receive a typical complex diet for 7 days followed by a second stage diet for another 21 days. The second experiment was conducted with growing pigs (38 kg). The only difference between treatments in these trials was the source of soybean meal. Pigs receiving diets with two of the three sources had statistically similar growth performance. In the first experiment, growth rate and feed intake were reduced by 10 and 8 percent, respectively, in pigs offered soybean meal from that inferior source. Similarly, in the experiment with growing pigs, growth rate was depressed by 19 percent and feed intake by 5 percent in pigs fed diets based on the inferior soybean meal.
It is evident that country of origin or even manufacturer may be as important a variable as crude protein.