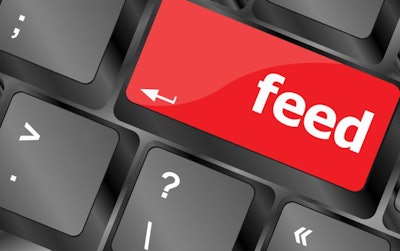 Twenty years ago, feed formulation software was a luxury for feed manufacturers — now it is a necessity.
"Formulation is at the heart of the animal feed industry, at the junction between all the tasks of a feed manufacturer," says A-Systems CEO Bruno Duranthon.
Today's feed manufacturers are dealing with questions that didn't even exist decades ago, like how to include enzymes in formulas for optimum performance, or what to do with large amounts of data. Thanks to software engineers, advancements in feed formulation have turned these questions into new avenues for profit.
Non-linear software addresses enzyme profiles
New advances in formulation software address the growing demand to include enzymes in feed. The changes take into account the non-linear pattern of enzymes in feed. Because enzymes do not behave in a linear pattern like other feed ingredients, it is difficult to use them with traditional formulation software and receive predictable results.
Non-linear software advises nutritionists about the way that enzymes perform with other ingredients as well as the effects of enzymes at different inclusion rates. This helps the nutritionist to select the correct amount of enzymes for optimal animal performance. The software provides nutritionists with the correct enzymes to use in formulas as well as evaluates the affect and cost of using alternative ingredients.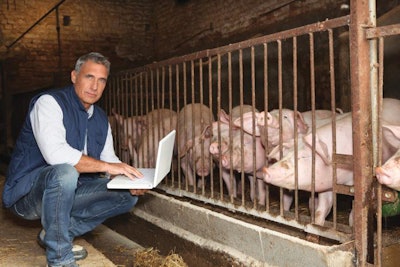 Non-linear software takes into account the effectiveness of enzymes when fed at different inclusion rates and with other ingredients. | auremar, Adobe Stock
Data and analytics improve decision making
Over the past 15 years, the feed industry has collected a lot of data — more data than they've been able to use. Recent updates to formulation software are utilizing this data to help feed manufacturers make smarter decisions.
"Margins are getting smaller and smaller, so nutritionists and formulators need to make advancements that help them stay competitive," says Adifo senior consultant Peter De Letter. "Feed manufacturers can now import and share data to help them make better decisions."
For example, data can be used to compare the costs of feed ingredients or to search for the best ingredients to improve animal performance.
The data is stored in one central database that can be easily accessed when needed. This limits the number of times that data is put into a database, thus minimizing time and errors. And because it is easily accessible, users, whether they are nutritionists or product purchasers, are able to reference it on a daily basis to improve management and make smart business decisions.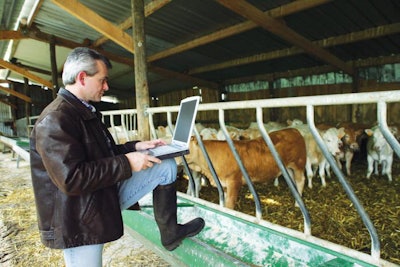 Recent advances in feed formulation use the large amounts of data available to select cost-effective feed ingredients to help livestock producers cope with tight profit margins. | auremar, Adobe Stock
Regulation benchmarking keeps businesses in compliance
New releases of formulation modules are designed specifically to help feed manufactures comply with complex regulations. New software compares the ingredients in feed formulas against current regulations to make sure that they are in compliance with relevant regulations. The modules also track what ingredients are in the formula, where they originate and when they were added to the feed.
"We're constantly investing in additional products that help our companies be compliant and have greater traceability along the supply chain," says Format Solutions strategic marketing director Tarun Keswani.
In response to the 2017 Veterinary Feed Directive (VFD) changes in the U.S., Format Solutions released a new module that interfaces with GlobalVetLINK. The module generates and tracks reports as well as keeps records of prescriptions.
Cloud technology enhances local, global collaboration
A growing demand by the industry is the ability to share information quickly and easily throughout a company and with customers. Cloud technology makes this possible.
"A lot of our customers want to have portals for better customer service," says Adifo presales consultant Lynn Verstrepen. "This allows requested information, like a lab sample, to be handed in through a portal versus sending an email or manually writing the results."
The software takes into account the large amount of consolidation in the feed industry over the past decades. Feed manufactures can import and share data and analytics in different languages, and compare prices in a variety of currencies. This improves purchasing options for the feed mill, and provides the customer with the best service available.
Formulation software crucial to moving forward
Today's software is designed specifically to address the changing demands, requirements and trends. It is also designed to be easy to use and easy to implement. "To stay competitive in the feed industry, it is crucial to have an appropriate tool — and to have the proper technical support from an independent company," Duranthon says.
"Now it is not a matter of whether or not a company uses technology, it's a matter of using the right technology." – Bruce Feist.
When feed formulation software is used to its maximum, it is more than just a powerful tool — it is a business solution. The ability for the feed industry to adapt to changes in technology and utilize tools, like formulation software, is expected in today's world.
"Perhaps 20 years ago a company could produce feed with minimal technology," says Format Solutions managing director Bruce Feist. "Now it is not a matter of whether or not a company uses technology, it's a matter of using the right technology." Feist says that a good way to describe where the feed industry is today is with the quote by Graeme Wood: "Change has never happened this fast before, and it will never be this slow again."
Breakthroughs in formulation software have given it a prominent role in the feed industry. This role is expected to increase in the future with more advances in software and a more tech-reliant industry.