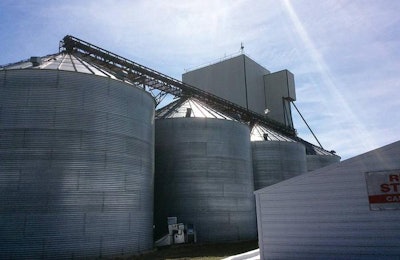 From WATTAgNet:
See what topics were the most popular in the animal feed industry in May.
---
Huge amounts of corn on the market signals for farmers to shift into soybeans. 2016 bean prices are up 30 cents from 2015 crop.
Based on WATT Global Media's Top Feed Companies data, this infographic highlights the Latin American animal feed producers manufacturing more than 1 million metric tons of compound feed annually.
Analysis of regional growth of animal feed companies and major developments with key industry players in 2014 and the first half of 2015.
Small savings can often lead to great profits. This is a real case, but with altered names, that demonstrates the point of how important feed cost is on overall profitability.
I am often asked how to reduce usage of trace minerals in feeds for pigs and poultry. It must be that paper I published from my M.Sc. thesis and several articles on the topic since then. Given the relatively low cost of trace minerals, one is excused to wonder why anyone would bother reducing them?
The Occupational Safety and Health Administration (OSHA) has published in the Federal Register a new reporting rule for employers that could pose challenges for the animal feed industry.
Even though creep feeding is an old theme, I am quite often asked (especially when producers switch weaning age) whether it pays off. Simply put, it does! But there are certain conditions that must be met for this feed management tool to work properly. Here are three pointers to make creep feeding work.
The animal feed additives market is likely to be worth more than $21 billion by 2022, with gains of more than 3.7 percent, according to a new report from Global Market Insights. Growth in livestock production such as swine, poultry and cattle for meat consumption as source of protein is likely to drive animal feed additives market size.
Poultry egg and meat production account for more than 40 percent of global compound feed consumption. According to a recent scientific study, the poultry industry's global consumption of antibiotic growth promoters, or AGPs, is three times higher than that of cattle.
Although several other mycotoxins are more common in crops around the world, aflatoxin poses a significant threat and should not be ignored, according to Dr. Timothy Jenkins, product manager at Biomin. Deoxynivalenol (DON), fumonisin (FUM) and zearalenone (ZEN) are much more prevalent than aflatoxin in many regions of the world, but in warmer regions such as Asia and the Middle East, aflatoxin poses a significant threat.