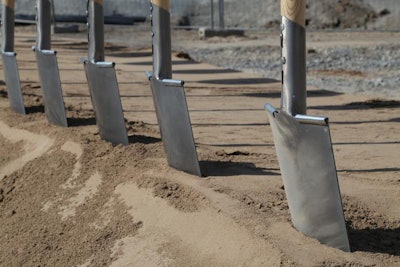 Cargill has broken ground on an animal feed production facility in Owosso, Michigan.
The planned 75,000 square foot, $19 million plant will produce custom animal feed products for the dairy industry. Cargill expects the facility to be operational by December 2017, and it will employ eight people at the start, according to a press release from the Shiawassee Economic Development Partnership.
"The City of Owosso and the Shiawassee Economic Development Partnership have been wonderful partners on this important investment project for us," said Tom Taylor, a commercial director for Cargill's animal feed business in the U.S., in the press release. "Additionally, this centrally located facility will enable us to better serve the growing dairy population within Michigan, which is one of the top 10 dairy producing markets in the U.S."
The new plant will be Cargill's first animal feed manufacturing facility in Michigan. The company has 43 manufacturing facilities in the U.S. and 250 total feed mills.
According to WATT Global Media's Top Feed Companies database, Cargill is the world's second largest feed producer by volume, with 19.5 million metric tons of feed produced in 2015.
"We are tremendously honored that Cargill has chosen Owosso as a home for one of its world-class facilities," said Justin Horvath, Shiawassee Economic Development Partnership president/CEO.