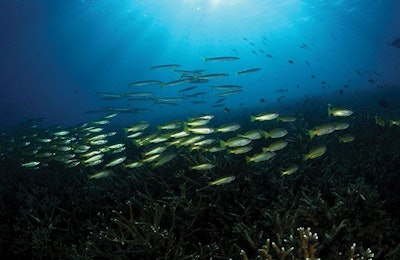 Kemin Industries, a global ingredient company that uses science to touch 3.8 billion people every day with its products and services, has launched a new business unit, Kemin AquaKulture.
Kemin AquaKulture will direct the expertise of Kemin in inspired molecular solutions and consumer insights toward aquatic species and aquafeed. Kemin will use its 50-plus years of experience, expertise and innovation to apply its pioneering animal nutrition and health products and solutions to the aquaculture industry.
"Nearly half of the human food consumption of animal protein is in the form of fish and/or shrimp. With the focus on 'sustainable production,' producers are quickly moving from using wild-caught to farmed fish," said G.S. Ramesh, group president, Kemin Animal Nutrition and Health. "With this shift, the industry is expected to grow rapidly. For these reasons and a variety of others, we decided to make AquaKulture its own business unit."
Kemin AquaKulture will offer a variety of products and solutions to help customers prevent microbial spoilage, strengthen oxidative control, boost lipid nutrition, promote better health in aqua species by enhancing immunity and ensure water quality to optimize growth. This portfolio of programs will help aquafeed companies, aqua farms and fish meal producers to raise the healthiest aqua species with better growth, uniformity and economic returns.
"Over the years, several Kemin Animal Nutrition and Health teams have successfully ventured into the aquaculture market. We're excited to now launch a complete AquaKulture business unit that will provide even greater resources to strengthen the quality of aquafeed and feed ingredients and improve the health and survival of aqua species. We look forward to serving those in the aquaculture industry," said Ramesh.