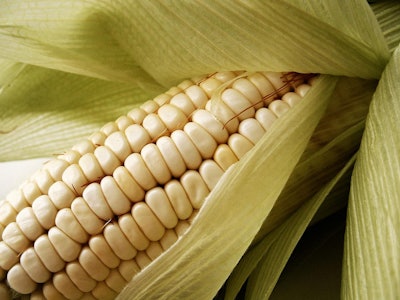 The vast majority of corn produced in the Midwestern U.S. could test positive for mycotoxins this year, according to an analyst from Biomin's North American arm.
Raj Murugesan, a Biomin technical officer based in Kansas, said he anticipates that upwards of 90% of U.S. corn could contain two or more mycotoxins this fall due to extensive flooding in the Midwest.
The floods, he said, may create a perfect storm for mycotoxin production, with the rains themselves promoting the growth of more fungus than usual, and a possible late harvest increasing the stress on the plants later this year.
"When you have flooding going on around the country, that is going to increase the humidity and help this fungus grow," Murugesan said. "And then when they harvest, the moisture is going to drop, and that's when the toxins get produced."
Mycotoxin contamination is already prevalent in U.S. corn after wet weather in 2018, Murugesan said, with 98% of 2018 corn samples testing positive for at least one mycotoxin. Two or more mycotoxins were present in 74% of samples taken in 2018.
The prior year, in which Murugesan said the U.S. corn crop had experienced little, if any, negative weather effect, less than half of corn samples contained two or more mycotoxins. About 10% of samples were free of mycotoxins.
"It was quite a jump," Murugesan said, pointing out that the weather played a clear role in the spread of mycotoxins. During the drought of 2016, he said, 73% of corn samples collected contained more than one mycotoxin. That number dropped down to 47% in 2017, then jumped back up to 74% when flooding began in 2018.
As sampling for Biomin's annual mycotoxin report takes place this month, Murugesan said that he anticipates, just based on the weather patterns, that the toxins will be even more common in American corn products this year. While the number of samples containing at least one mycotoxin likely can't get any higher — "I don't know if you can go anywhere higher than 98%," Murugesan said — he believes the percentage of corn with two or more mycotoxins could increase to 90% during this fall's harvest.