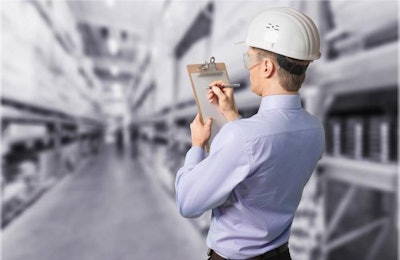 FDA will announce inspections in advance, employ safety measures to prevent spread of COVID-19
After a four-month hiatus due to the novel coronavirus (COVID-19) pandemic, the U.S. Food and Drug Administration (FDA) has resumed inspections of food and feed facilities — with conditions.
An FDA spokesperson confirmed that the agency has resumed inspections following an announcement in early July that inspections could resume as early as July 20. Inspections will be subject to an internal COVID-19 Advisory Level based on county-level data. Depending on the local rate of infection, the FDA will conduct regulatory activity according to one of three levels: mission-critical inspections only, all inspections with caveats for staff who have self-identified as vulnerable, or the full resumption of all regulatory activities.
According to the FDA, all inspections for the foreseeable future will be pre-announced to give the regulated business time to prepare safety precautions. Inspectors will be outfitted with personal protective equipment.
Feed industry groups, including the National Grain and Feed Association (NGFA) and the American Feed Industry Association (AFIA) have welcomed the resumption of inspection activities with the planned criteria and precautionary measures.
"The NGFA supports the use of risk-based criteria to schedule routine inspections and FDA's policy of pre-announcing domestic inspections so that businesses can prepare in advance to participate in the inspection activity in a safe manner," David Fairfied, senior vice president for feed at the NGFA, said in a statement.
Leah Wilkinson, AFIA's vice president of public policy and education, said AFIA also appreciates the fact that the FDA is using a risk-based approach to resuming inspections and announcing visits in advance.
"We are confident that the FDA and manufacturing facilities will be able to work together to implement procedures to conduct safe on-site inspections in the areas where the risk level of the virus allows," Wilkinson said.
Since the start of the COVID-19 pandemic, AFIA members have worked to restrict visitors at their manufacturing facilities, according to Wilkinson. Facilities are now working to accommodate inspectors within these limits, taking steps such as providing a specific room for the inspector to use while on-site.
The current situation has also caused AFIA to consider biosecurity measures that could become routine going forward.
"This pandemic has brought about another opportunity to force the discussion on what inspections of the future should look like," Wilkinson said. "I anticipate future conversations on this topic."