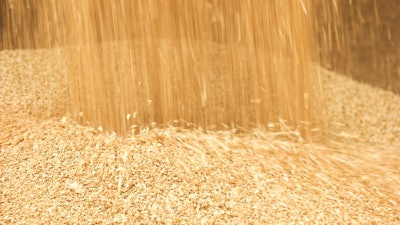 12 COFCO employees and 1 Bunge employee test positive
Grain traders COFCO and Bunge have seen their grain operations in Argentina affected by cases of the novel coronavirus (COVID-19) among their workers, according to a Reuters report.
China-based COFCO and U.S.-based Bunge have temporarily suspended operations in Argentina after both companies had employees test positive for COVID-19.
At its plant in Timbues, COFCO said 12 employees have tested positive since the first case was detected on July 25. Work stoppage at the plant, which has 350 employees, was expected to last a week.
"We tested 24 people who had been in contact with the initial person, and 11 of those tested positive," a COFCO International spokesperson told Reuters.
COFCO said its exports from Argentina were not expected to be affected by the shutdown.
"We will replace the plant's export program with other COFCO ports and third-party facilities. We expect no significant delays," the spokesperson said.
On its website, COFCO said temperatures checks are mandatory for all employees, drivers and visitors, and employees use disinfectant sprays, hand sanitizer, gloves and masks.
1 Bunge employee tests positive
Bunge's facility in Puerto General San Martin has had one employee test positive. Other employees who had been in contact with that person have been isolated and have tested negative. Operations at that facility have also been on hold since July 25. Bunge said it has redirected soybean deliveries to other locations in Argentina during the shutdown.
Bunge said on its website that it has established a global task force to ensure the "right precautionary measures" are put in place to keep its employees safe.
On Wednesday, Bunge reported better-than-expected second quarter financial results.
Argentina is the world's largest exporter of soybean meal and oil. The country has seen more than 173,000 cases of COVID-19 and more than 3,000 COVID-19-related deaths.
View our continuing coverage of the novel coronavirus (COVID-19) pandemic.